Voted into the top beaches every year, many of the Destin area parks are some of the nation's most beautiful.
By TripSmarter.Com | March 21, 2013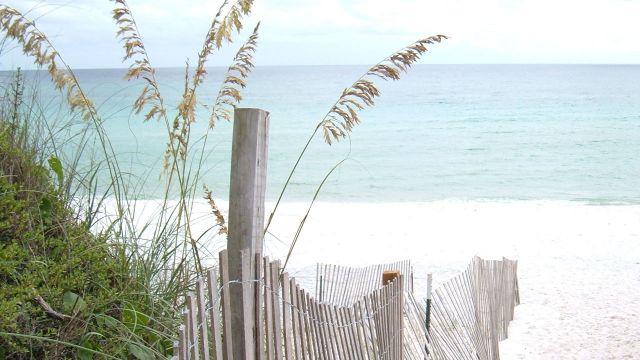 Destin, FL
The parks and beaches in the Destin, Fl area are among the nation's most beautiful. Voted into the top beaches every year, many of the Destin area parks also offer camping.

Beasley Wayside Park
On the Gulf side of Okaloosa Island, on Hwy 98W
Situated on the largest stretch of public beach in the area, Beasley Wayside Park faciliites include 3 beach accesses with showers, 6 public pavilions, public restrooms and picnic tables as well as a 400-seat restaurant, a beach club, children's playground, beach volleyball and plenty of room for everyone.

Brackin Wayside Park
Okaloosa Island, Hwy 98 W
On the Gulf of Mexico, Brackin Wayside Park has public beach areas, barbecue grills, picnic tables, bathhouse and restrooms. Near Beasley Wayside Park.

Blackwater River State Park
Milton, Fl off Hwy. 90 (NW of Ft. Walton Beach)
850-983-5363
A real nature lover's park, Blackwater River State Park is considered one of the purest sandbottom rivers in the world. The river runs about 60 miles through lower Alabama and Florida, the waters dark from vegatable matter. Which is quite the contrast from the stunning white sand that forms into large sandbars.

Taking a canoe or kayak ride along the river, or walking one of the trails, you'll see plenty of wildlife, native plants and trees. Camping is permitted in the park.

Blue Mountain Beach
On 30-A just east of Destin
Located on the highest point on the Gulf of Mexico, Blue Mountain Beach park is just outside of the tiny village of Blue Mountain Beac. The main attraction of this park are the pristine beaches and spectacular Gulf views.

Ed Walline Roadside Park
Intersection of Hwy 30-A and City Rd. 393
Located in South Walton county near Santa Rosa Beach, Ed Walline Roadside Park offers public beach access, parking, picnic tables, showers and restrooms.

Grayton Beach State Recreation Area
Access for S. Hwy. 30-A, South Walton, 231-4210
400 acre park near Grayton Beach that offers camping, hiking trails, fishing and long beaches. There are on-site showers, restrooms and electricity. There's a boat ramp on Western Lake, and thirty seven campsites.

Eden Gardens State Park
City Rd 383 off Hwy. 98, between Destin & PCB, 231-4214
Looking like it must over a hundred years ago, the park center is in a beautiful plantation-style home overlooking the Bay. Home to meticulously maintained flower displays and giant Spanish Moss draped live oaks and Magnolias, Eden Garden State Park is a walk back in time. Picnic areas and walking trail are on the grounds, and tours of the welcome center are given hourly.