Highway 30-A is a 20 mile scenic stretch along the Gulf of Mexico between Destin and Panama City, Florida.
By TripSmarter.Com | March 21, 2013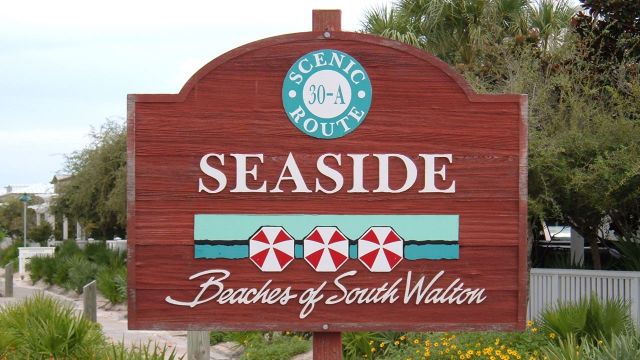 Destin, FL
Life is better on 30A this Fall. Scenic 30-A departs and connects with US Highway 98. Highway 30-A is a 20 mile scenic stretch along the Gulf of Mexico between Destin and Panama City, Florida where there are at least a dozen beautiful and unique beach communities to visit. 30-A also offers some of the best shopping and art gallery hopping on the Emerald Coast. It makes a shopping day more enticing with the eclectic stores and galleries where I like to buy local art and freshen up my wardrobe with comfortable and updated fashions. While sometimes it is tempting to spend all day at the beach, I know there is so much more to see and do on 30-A especially in the fall.

Dining on 30-A is always a treat with funky beach bars. So many restaurant, cafés and bistros to choose from. It is sometimes hard to decide where to go next, so I usually try not to eat too much at one place so I can have room for trying out another. While I know my intentions are good it's sometimes rather challenging to eat light when the food is so good, but I always seem to fine room to try something new even on a full stomach.

This time of year is my favorite to spend my weekends on 30-A. I'm not sure if it's because I usually have a little more free time to share with my family and friends, or it's the fantastic weather or maybe it's just because there is so much to do on 30-A in the fall.

This year the festivals are kicking off early November and I am really looking forward to the MountainFilm Festival. Telluride MountainFilm on Tour will be returning to WaterColor November 7-8 on the big screen under the stars in WaterColor Marina. I love to this event and bring blankets and lawn chairs. It attracts an audience seeking a culturally rich, conversation-inspiring experience. This year the festival will be a part of the "Taste of THE Beach". Participants will have the opportunity to pair incredible wines with an incredible setting and I'm sure it will be even more outstanding this year.

Another festival that will held on 30-A at Seaside is the 18th Annual "Seeing Red Wine Festival." They too are partnering with the "Taste of THE Beach' this year. The Seeing Red Wine Festival is held every year at Seaside and people come from all over for this event. You can spend the weekend, day or just an evening tasting fantastic wines, food and music in the tranquil beauty of Seaside. They will offer sampling so you can expand your knowledge of the latest in trends in wine from aficionados who are willing to meet and educate you. This event begins Thursday, November 6th and there will be several events through the weekend.

Look forward to running in to you this fall on 30-A. I'm sure if you come you'll fall in love with spending some time on scenic 30-A this fall.
destin, fl, florida, 30-a, thirty-a, seaside, gulf, shopping, panama city, beach, communities, art gallery, dining, restaurant, cafe, watercolor, wine festival, event