Rosemary Beach Uncorked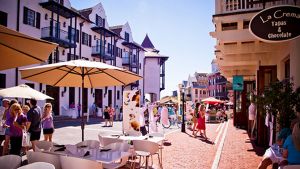 Rosemary Beach, FL
Join us for a truly unique open-air food and wine event!
When:
October 14, 2017
Where:
Wild Olives Market & Deli and Restaurant Paradis
Stroll quaint cobblestone streets & explore the diverse culinary styles of seven Rosemary Beach restaurants. Each location will offer signature dishes paired with boutique wines for a very special taste of Rosemary.
Advance tickets for "Rosemary Beach Uncorked" are $75 per person and may be purchased now at participating restaurants, the Rosemary Beach Cottage Rental Company office and rosemarybeachuncorked.com.