This 3-day extravaganza will be held in the Northwest Florida Gulf Coast, also referred to as THE Beach.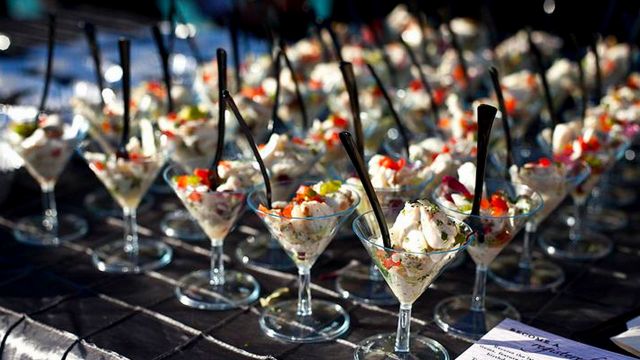 Destin, FL
On Northwest Florida's Gulf Coast undiscovered white sand beaches, together with clear emerald waters, natural beauty, luxury accommodations, family-oriented entertainment and a relaxed, welcoming atmosphere create wonderful experiences and lasting memories for all ages. A very special way of life has emerged, as witnessed by the loyal tourists who flock to the area year after year to enjoy the warm hospitality, beautiful accommodations, unique cuisine, boundless recreation, and, of course, the magnificent, sugar-white beaches.
NEED TO KNOW:
When:
November 2 - 4, 2012
While there are many beaches in the word, the unspoiled sands of Northwest Florida's Gulf Coast are the only ones unique enough to be called, simply, THE Beach. The area known as THE Beach consists of approximately 227 miles of some of the world's most beautiful coastline. This stretch consists of Escambia, Santa Rosa, Okaloosa, Walton, Bay, Gulf and Franklin counties, and includes the destination areas of Pensacola, Navarre, Fort Walton Beach, Destin, Beaches of South Walton, Panama City Beach and Port St. Joe.
There are endless possibilities to how you could spend your time along this brilliant stretch of beach. Restaurants, cafes, and bistros abound, with something to tantalize every taste and please every palate. A true golfer's haven awaits as players of all handicaps come from near and far to enjoy exceptional golf experiences year-round. Quaint boutiques, featuring hand-crafted items by local artisans, and world-renowned brands and retailers co-exist offering an endless variety of shopping experiences. With galleries offering everything from traditional to modern art, a myriad of antique shops featuring eclectic collections, indulgent wine tastings and so much more, THE Beach is a colorful canvas of culture and art.
Looking to be on the water? Freshwater and saltwater bays, lakes, rivers, bayous and open gulf waters offer hundreds of species of fish. With more than 225,000 acres of the area protected and maintained by national, state and local parks and preserves, THE Beach is a huge eco-tourism destination. From miles and miles of inland bays and waterways to the deep blue Gulf of Mexico, you can participate in every activity possible on and below the surface.
THE Beach hosts attractions ranging from aqua-cycles to zoos and everything in between. The variety of things to see and experience seems to go on forever. You won't find it in any other coastal resort area – the charm – the uniquely Southern sense of hospitality. The natural beauty, luxury accommodations, great restaurants and shopping, relaxed, welcoming atmosphere, family-oriented entertainment, fishing, golf, and that unmistakable southern hospitality make THE Beach a place you will want to visit again and again. One trip to THE Beach's variety of eclectic coastal towns and you will experience a way of life that will forever change yours.
Wine enthusiasts and aficionados, gourmets and gourmands, philanthropists and successful friends will combine talents and passions to create an unparalleled 4 day gala at the "Taste of THE Beach-Wine.Dine.Donate". This 3-day extravaganza will be held in the Northwest Florida Gulf Coast, also referred to as THE Beach.