Video Player
NOTE:
Works on most websites and blogs. Does NOT work with most social networks - use
Video Link
instead. Not compatible with video upload sites (YouTube, Vimeo, etc).
Published date:
February 22, 2017
Total views:
51 total views
Monthly average:
17 views / month
Daily average:
0 views / day
Cuvee 30A
Cuvee 30A on 30A is featured in this segment. Cuvee 30A brings everything the Emerald Coast loves about celebrity Chef Tim Creehan's wildly popular cuisine to South Walton's gorgeous new 30Avenue development. Cuvee 30A also features their "Best of the Emerald Coast" voted Happy Hour, live music by Beachcomber Music Award winner Space Junkie, and Cuvee's world class Wine List bestowed with the prestigious Wine Spectator Best of Award of Excellence.
Website:
Cuvee30a.com
Location:
12805 US-98
Inlet Beach, FL 32413
Phone:
(850) 909-0111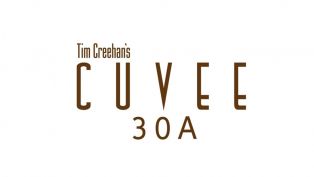 Cuvee 30A is celebrity Chef Tim Creehan's award winning Gulf Coast venue for casual fine dining with a stunning Wine List & Live Music, located at 30Avenue
Listing Management:
Update Listing