Seaside is the "perfect" little beach community.
By TripSmarter.Com | March 26, 2013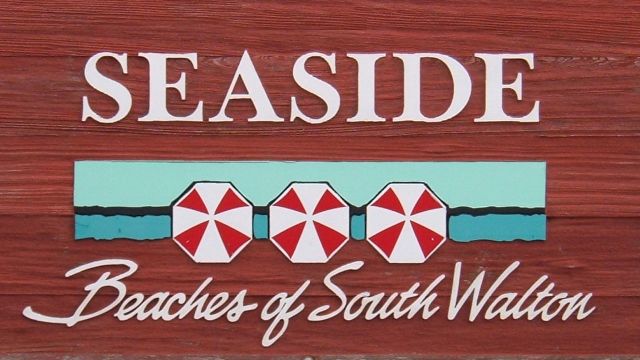 Seaside, FL
As you head west, the world's most beautiful beaches just go on and on. It's well worth the drive to see how the beaches and communities change as you leave Panama City Beach and head for Seaside, the "perfect" little beach community.

Just after Carillon Beach, Hwy 98 takes off over Phillips Inlet Bridge, giving you a first glimpse of water and a hint of the spectacular scenery that's ahead. Soon thereafter is a small turn off, 30A, that will take you to Seaside at the perfect, leisurely pace.

30A is very scenic with some of the largest dune lakes in the United States. Along the way, you'll pass one community after another, boasting pastel Mediterranean architecture and beautiful, majestic dunes. The natural beauty of the area is second to none, with very privileged occupants lined along the seashore staring out into the Gulf of Mexico.who wouldn't want such a perfect view?

Seaside, is a very well known and now, well publicized "beach town." The perfectly designed community was chosen as the backdrop and set for Jim Carey's movie, the Truman Show. Every inch of Seaside has been well thought out, planned and constructed as the perfect beach community, having aspects of old Cape Cod cottages from the 30's and 40's along with every modern convenience.the very definition of a planned community!

There's a tiny post office, a tiny Airstream sushi trailer, a tiny market, a perfect non-denominational church and narrow cobblestone lanes that wind through natural vegetation, by homes personally named for their owners. There's shopping in a perfect half circle.everything from linens to fine art and a glorious old bookstore. Just across the road.actually on the sea side, is an open market with straw hats, bathing suits and everything a child could wish for a perfect day on the beach. Bistros, cafes, health food and best of all, Bud and Alley's restaurant-casual fine dining downstairs and a rowdy bar upstairs with an awesome Gulf view!

Cookies, ice cream, margaritas and more.it's all in the tiny "Seaside" community.a perfect excuse for a daytrip!