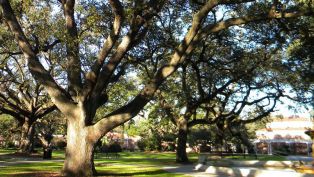 The focal point of this 161-acre park is the beautifully renovated, two-story Wesley house with its elegant white columns and wrap-around porch. The moss-draped live oaks and ornamental gardens inspire visions of hoop skirts and landed gentry. Named after a wealthy Florida timber family, the park is part of the family's estate. In 1963, Lois Maxon bought and renovated the home, creating a showplace for her family heirlooms and antiques. The house holds the second largest known collection of Louis XVI furniture in the United States. Visitors can also take a stroll along the grounds and enjoy the picnic area.

Listing Management:
Update Business Details
MOST POPULAR
Articles
Videos
Directory
YELP Reviews Coming Soon!
Google Reviews Coming Soon!