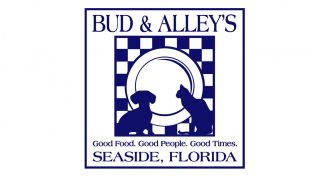 Founded in 1986 and named for a dog and cat, Bud & Alley's has been a revered gathering place by loyal patrons for great food, great fun and Seaside's finest sunsets for 25 years. South Walton's longest established restaurant, Bud & Alley's is nestled in the dunes overlooking the Gulf of Mexico. Bud & Alley's has garnered numerous awards including Florida Trend Magazines Golden Spoon Award designating the eatery as one of the top 20 restaurants in Florida as well as receiving a five star designation from the Tallahassee Democrat and annually winning Wine Spectator Magazines Award of Excellence.
Food Type:
American
,
Seafood
,
Steak
Meal Served:
Appetizers
,
Dinner
,
Lunch
Reservations:
Optional
Smoking:
No
Listing Management:
Update Business Details
MOST POPULAR
Articles
Videos
Directory
Website:
Budandalleys.com
Location:
2236 East County Road 30-A
Seaside, Florida 32459
Phone:
850-231-5900
YELP Reviews Coming Soon!
Google Reviews Coming Soon!