The Flutterby Festival is presented by the Cultural Arts Association and sponsored by Abbott Realty.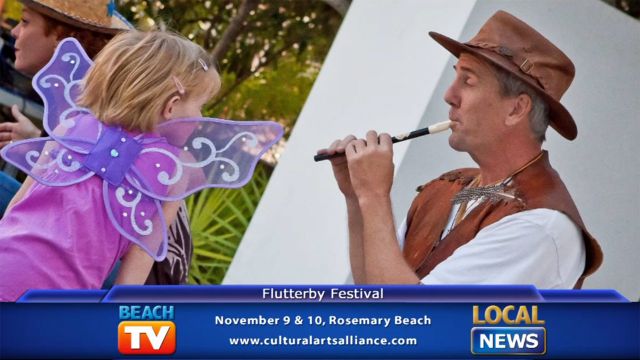 Santa Rosa Beach, FL
Colorful butterfly wings combine with the joyful laughter of children at the annual Flutterby Festival honoring the autumn migration of the monarch butterfly through Walton County.
NEED TO KNOW:
When:
November 9 - 10, 2013
Where:
Scenic Hwy 30-A
95 Laura Hamilton Blvd
Santa Rosa Beach, FL 32459
The Cultural Arts Association, Resort Quest and the Walton County Tourist Development Council sponsor the two-day festival, offering fun and art for the whole family. In addition to the children's butterfly parade and a children's art tent, the festival offers food, arts and crafts, butterfly educational programs and live entertainment for all ages.
Flutterby is held at the Gulf Place community in the heart of Santa Rosa Beach just steps away from crystal white sand beaches and emerald green waters of the Gulf of Mexico.