Atlanta Botanical Gardens are an oasis of peace and beauty in the city.
By TripSmarter.Com | February 26, 2013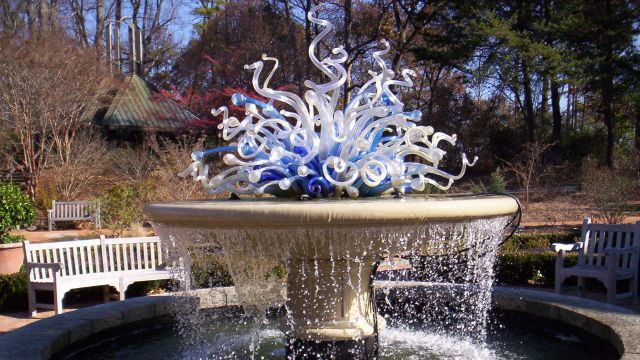 Atlanta, GA
Just off Piedmont Ave in Midtown, across from Piedmont Park, nestles one of Atlanta's more charming attractions- the Atlanta Botanical Gardens.

15 acres of cultivated plants and 15 acres more of woodland, displayed on a homeowner-sized scale that encourages visitors to take with them ideas and designs on beautifying their own gardens, it's one of Atlanta's more serene treasures. The Atlanta Botanical Gardens mission of developing and maintaining plant collections for education, conservation, research and sheer enjoyment reminds visitors that Atlanta is truly a world-class city, one that prides itself on having the resources and taste to create and nurture such an esoteric-seeming wonderland.

The reality of ABG (as it's affectionately known to locals), is that it functions as a clearinghouse for ideas on maintaining plants environmentally suited to the southeastern United States and then disseminates these ideas to the general public.

Through such novel mediums as the Plantmobile, the Environmental Summer Day Camp, and the Plant Hotline, ABG transmits knowledge and an appreciation of nature to Atlanta's citizens and visitors.

ABG's Dorothy Chapman Fuqua Conservatory displays exotic plants from the world's various ecological zones, with a particular emphasis on tropical and desert plants. The primary focus of the Conservatory is to present the visitor with information on the necessity of environmental diversity, conservation and adaptation to local conditions.

A trip to the Atlanta Botanical Gardens is a wonderful stress relieving experience, one that every traveler to Atlanta- business as well as pleasure- should allow themselves.