I can't remember when I've had more fun or been more enthralled at what was going on in restaurant kitchens than on this shoot.
By | March 21, 2013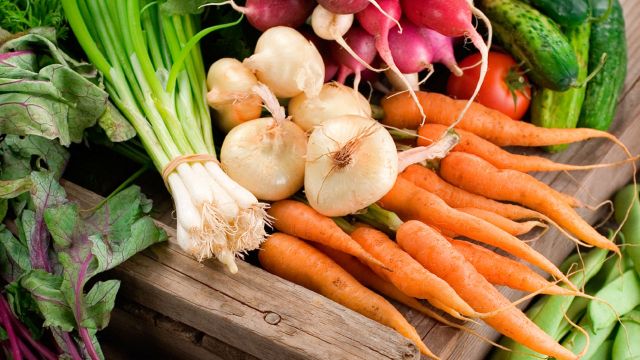 Atlanta, GA
I've often wished I could show a "behind the scenes at a Top 5 shoot," but never more than after my recent Atlanta Channel Top 5 Shoot, Farm to Table. I can't remember when I've had more fun or been more enthralled at what was going on in restaurant kitchens than on this shoot.

First of all: an overview of the Farm to Table subject. This is one I've been dying to do in Atlanta. It's such a natural fit. Because, although it's a huge, modern city, Atlanta's soil is so fertile, you can pretty much drop a seed in the ground and watch it grow. There are working farms within the city perimeter. Increasingly, I had been hearing chefs I talked to rave on and on about the outstanding produce and raw materials (grits, meats, dairy) available right in their own "neighborhood". What has happened is that now there is a precedent for Atlanta kitchens to serve cuisine that is supremely seasonal, local, and artisan. In turn, restaurants help support small farmers right in their own locale. It's "buy American" at its most basic.

I loved hearing the stories chefs told about Henry Fudge, the pig farmer who wears a giant cowboy hat, and the older "hippie" couple who raise grass-fed beef, and all the various colorful characters who grow food with their own hands and bring it, with pride, to the city's top chefs.

Watching chef Joshua Hopkins at Abattoir "break down" a cow leg was one of the most fascinating things I've ever seen. Now, I'm squeamish about raw meat, but this leg was just beautiful! Clean, lovely lines of tissue, muscle, and anatomy. And chef Hopkins going at it with this focused, methodical, meditative attention using, I kid you not, a super-sharp, super-small knife–––like a paring knife. He was going to use every millimeter, every drop, of that leg for everything from burgers, to broth, to pate, to sauces. Everything. Zero waste.

During the food shoot, he brought out beef bacon: crispy, lean, flavorful, clean. I'd never tasted beef bacon, have you? No greasiness, no aftertaste really, same salty, deep, mysterious flavor. Delicious. He scatters it on a radish salad he makes. You have to try it.

Another thing I saw during the shooting that I'd never seen before was at Dogwood, where chef Shane Touhey made a dessert of foie gras: foie gras crème brulee served with Johnny cakes, pear jam, and vanilla-Sauternes syrup. Wow.

I loved how at Miller Union, even the syrups for the cocktails at the bar were made with seasonal fruit, and how even the ketchup is homemade. The waitstaff was really funny. During the staff dinner, all they did was talk about restaurants they'd recently tried, what they liked and didn't like, and how their opinions compared to those of the local newspaper food critics (one of whom was said to be "on a mean streak" lately, liking nothing). I love eavesdropping on waitstaff: there is no more "insider" voice than that of restaurant and bar staff.

The restaurant scene in Atlanta has never felt more alive, more exciting, more confident, and more established as itself than it is right now. Places I didn't get to include in my Top 5 that I also recommend are Farm Burger in Decatur (which raises its OWN grass-fed cows for all its burgers), Empire South in Midtown (Hugh Atcheson, formerly of Athens, GA, and a James Beard award nominee), and Watershed in Decatur, which I have profiled before and is now cheffed by Joe Truex, formerly of Repast. But honestly, any of the better restaurants in Atlanta is honoring a Farm-to-Table method because, quite simply, it tastes better.