There are a ton of great ways to relax in Atlanta... check out our list of the top ten!
By | March 17, 2014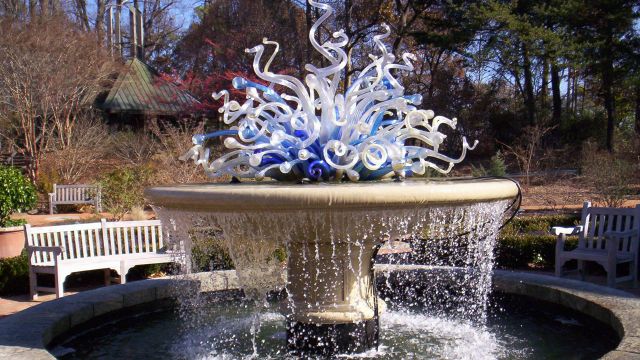 Atlanta, GA
There are a ton of great ways to relax in Atlanta... check out my list of the top ten!

Piedmont Park
Originally created as a racing ground for horse enthusiasts in the late 1800's, Piedmont Park has prospered into the focal point of Atlanta's Midtown community. With numerous festivals year-round, athletic fields, running/jogging routes, playgrounds, a dog park, and basketball courts there are plenty of reasons why this is a great place to unwind & relax.

Mountain Biking
If you're into mountain biking, there are tons of trails all around Atlanta that will put you back in nature while working up a good sweat. Push yourself and take your bike to Big Creek located in Roswell, Georgia. Big Creek offers some of the best mixture of tracks for mountain biking including downhill, slalom, pumptrack, cross country, and the best dirt jump track that I've been lucky enough to visit so far.

Get a Massage
When the time comes there's nothing better than a good massage to put you back into that zen state. Atlanta is home to numerous spas throughout the city with luxurious offerings for the ladies and classic options for men. Personally, I'm a big fan of the deep-tissue sports or shiatsu style massage and usually book one of these whenever I'm stressed to the max… which isn't too often, thankfully.

Catch a Movie
If you happen to have a day off or simply need to have some alone time then go to the movies at an early showing during the weekday. Not only is the place almost empty, you get to watch the movie in peace and quiet and stretch out without playing armrest warfare with the person sitting next to you.

Visit Your Local Brewery
It's 5 o'clock somewhere right? You deserve it so go ahead and pull up a chair to your local brewery for a pint and relax. Atlanta has one of the greatest followings for craft brews in the US so get out there and see what all the hops about. Two of my recent favorites: Sweetwater Brewery's Seasonal Whiplash IPA and New Holland Dragon's Milk (Bourbon Barrel Stout).

Atlanta Botanical Garden
Spend a day with the family walking through the treetops on the Kendeda Canopy Walk, learning about new plants in the Sheffield Botanical Library, and discovering seasonal edibles in the Edible Garden. If you're looking for a more romantic outing they also offer Cocktails in the Garden every Thursday evening, May through October.

Centennial Olympic Park
Less than two decades ago, Centennial Olympic Park's neighborhood was a run-down part of town. That changed with the vision of Billy Payne, Atlanta Committee CEO for the 1996 Olympic Games. Almost 20 years later, this celebrated park sponsors community-wide free events, hosts festivals, fundraisers and private events. Grab a pair of headphones, take a walk through the park, people watch, or grab some friends to attend one of the many great festivals throughout the year, including the Annual Sweetwater 420 Fest, April 18-20.

Chattahoochee River
Jump in a raft, canoe, kayak, tube or stand up paddleboard and take a fun and relaxing trip down the Chattahoochee River. The guys to see are Shoot the Hooch (Chattahoochee Outfitters, LLC) located right on the Chattahoochee River in Roswell just minutes from downtown Atlanta.

High Museum of Art
Located in Midtown Atlanta's arts and business district, the High has more than 13,000 works of art in its permanent collection. Current exhibits include photographer Abelardo Morell: The Universe Next Door which features more than one hundred of Morell's prints. See his incredible images in person at the High, Feb. 23 – May 18, 2014.

Watch the Atlanta Channel
Find a comfy place in front of your TV, computer, or mobile device and tune into the Atlanta Channel to see what is going on throughout the city of Atlanta. Get ideas on where to take the family, which restaurants to try out, what to see, and more!