Atlanta pulls families from throughout the country to enjoy its wonders.
By TripSmarter.Com | March 21, 2013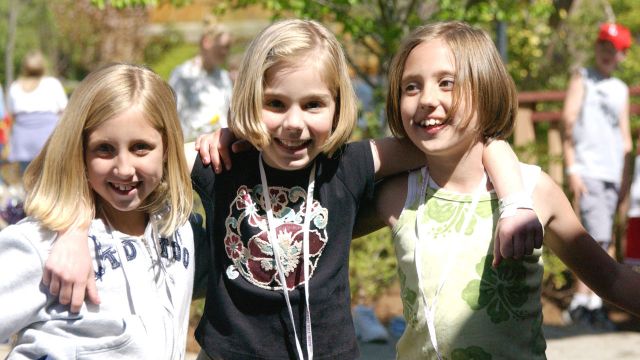 Atlanta, GA
Atlanta is one of the more family-friendly vacation spots in America. Home to one of the nation's largest theme parks, several major sports teams, Stone Mountain, and a host of other family entertainment options, Atlanta pulls families from throughout the country to enjoy its wonders.

Atlanta is a giant city though, and without prior planning even the best intentioned of family vacations can go awry. Remember, the trip doesn't start in the car or airport, it starts with the planning! You're already past the difficult first stage - choosing a vacation destination.

Next, are you driving or flying? For most families that's a given since flying the whole family can get expensive. And even with MARTA, getting around Atlanta without a car can be exasperating. For most family vacations to Atlanta, you'd be better off driving.

After choosing a destination, you'll want to find a hotel that meets your family's needs and is close to where you'll spend most of your time. Naturally, if you're planning on visiting several different major attractions you'll want to find something centrally located.

When vacationing with kids, there are several things to keep in mind when choosing a hotel - do kids stay free; does it have a kid's pool; is there a play area; do kids eat free in the hotel restaurant; does the hotel offer babysitter services?

Once you've chosen your hotel, your next bit of planning should be more fun - where to go, and what to do!

Any family vacation to Atlanta is sure to include at least one day at the 600 pound gorilla of Atlanta attractions, Six Flags over Georgia. The mega-theme park is good for at least a full-day's fun and adventure. Six Flags boasts literally dozens of rides, ranging from mild to wild.

Bugs Bunny World is an entire section of rides just for the little ones. From Convoy Grande (kid-size monster truck rally) to Swing Seville (kid-size super swings) to the Santa Maria (fantasy pirate ship that sails through the air), there are plenty of rides for the tykes.

At the other end of the spectrum are the thrill rides... these are the monsters that only the brave dare ride! Superman - Ultimate Flight is the South's only "flying" coaster, while the Mind Bender is the world's first triple-loop roller coaster!

Wooden roller coasters, stand-up roller coasters, 10-and-20 story free fall towers, and a whole host of mind-blowing rides await! Six Flags also has great family entertainment in the form of shows and events. Give them a call before you go for current performances.

Nowhere else in the world will you find this next Atlanta attraction - Stone Mountain. This is worth the trip all by itself! Most famous for the Confederate Memorial Carving, the largest high relief sculpture in the world, Stone Mountain is in fact a one-of-a-kind vacation destination.

Stone Mountain has it all - two championship golf courses, the Lincoln Tennis Center (built for the 1996 Olympics), three hiking trails, 441 wooded campsites, a scenic railroad, skylift, Antebellum Plantation & Farmyard, and the new, $30 million Crossroads (a recreation of an 1870s Georgia town).

There's even a beach and waterslide complex, and one of the most impressive laser lightshows you'll ever see!

Stone Mountain's Lasershow Spectacular runs throughout the spring, summer and fall. This incredible display turns the north side of Stone Mountain into a one million square-foot natural screen. Laser animations illustrate dramatic stories and historic tales while a state-of-the-art surround sound system, dazzling fireworks and a flame cannon combine to make one of the most impressive displays the family will ever see!

While Six Flags and Stone Mountain require an entire day, there are dozens of other attractions that you can visit whether you have all day or just an hour to kill.

Zoo Atlanta is one of the nation's foremost metro zoos, featuring over 1,000 animals presented in naturalistic habitats. You can see everything from Zoo Atlanta's world famous Giant Panda exhibit to endangered Sumatran Tigers to orangutans to 'gators to lions.

An Atlanta original is SciTrek, a hands-on educational resource, that seeks to engage people of all ages in exploring and experiencing technology. A particular mission is to inspire youngsters to become the innovators of tomorrow.

To accomplish all this, SciTrek uses over 120 hands-on exhibits, impressive permanent exhibits like "ZOOMzone," workshops and tours.

We've barely scratched the surface of Atlanta's attractions. There's still more to explore - the Atlanta History Center, Atlanta Botanical Gardens, Braves games at Turner Field, motorsports at Atlanta Motor Speedway and Atlanta Dragway, the Atlanta Cyclorama.

Atlanta continues to surprise and delight families with a nearly endless supply of interesting, entertaining, and thrilling attractions! Bring your family for a vacation sure to be remembered fondly for years!