It's safe to say there's something wonderful around every corner of the Georgia Aquarium.
By TripSmarter.Com | March 21, 2013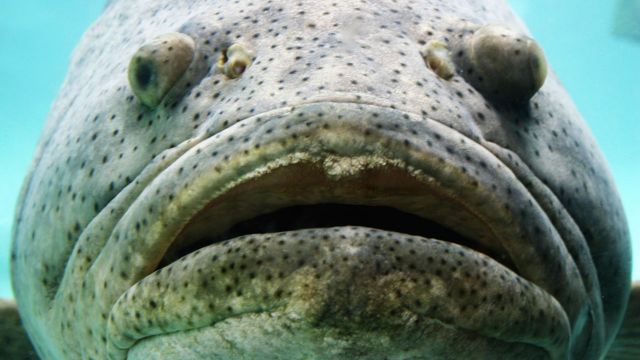 Atlanta, GA
It seems they like to do things BIG in Atlanta…"Gone with the Wind" still remains one of the "biggest" movies of all time…CNN Center is the largest news Agency in the world…and Hartsfield Jackson Airport manages more air traffic than anywhere else in the country! So it may come as no surprise that Atlanta is now home to the world's largest aquarium…but what does that mean exactly?

No aquarium would be complete without water…and in this instance we're talking about an ocean of water…well, nearly-8 million gallons of water…and that bears repeating-8 million gallons of water! And swimming around in it? Over 500 different species and over 100,000 animals including beluga whales, sea otters, penguins and whale sharks! This is the only place in North America where you'll find a whale shark- and not one, but two! This is definitely the ultimate aquarium!

Naturally, no trip to Atlanta would be complete without a visit to this world-class attraction with over half a million square feet of exhibit space! It's safe to say you're bound to see things you've never seen before…and one word is heard over and over at the Georgia Aquarium…"WOW," not to mention amazing, delightful, amusing, and…UNBELIEVABLE!

The Georgia aquarium is divided into five separate galleries, each devoted to a specific thing-just like having five aquariums under one roof.

As you walk through a 100-foot tunnel (underwater that is) you're surrounded by all the glories of the deep…and just around the corner is the largest viewing window in America-23 feet high by 61 feet wide-guaranteed to take your breath away…but this is only the beginning! Nearby, Cold Water Quest, is home to four white beluga whales. These friendly, playful whales (known as the canaries of the sea for their loud singing) always seems to be smiling as they interact with their amazing housemates...sea otters, California sea lions, African black-footed Penguins, Australian leafy sea dragons, even a giant Pacific octopus! Nobody has roommates like these beluga whales!

From the largest living coral reef exhibit in the US to fun, interactive areas like the touch tanks, to the delicious selections in the Café Aquaria food court, it's safe to say there's something wonderful around every corner of the Georgia Aquarium…but wait, there's more. The Georgia aquarium is also the most creative and inspiring event space in Atlanta. From its breathtaking 16,000 square-foot ballroom, complete with spectacular views of the whale sharks and Beluga Whales, to the entire aquarium itself, nothing compares to holding an event here.

Rain or shine…summer or winter, the Georgia Aquarium is a great way to spend the day and young and old alike will enjoy all the aquarium has to offer. Education has never been so well disguised as pure entertainment! The Georgia Aquarium is open every day right in downtown Atlanta on Pemberton Place, next to the Centennial Olympic Park, the World Congress Center and CNN Center. Please plan ahead, it seems like everyone wants to take a look inside this super-aquarium. Who knew these fish would turn out to be superstars so quickly!