Marietta, Georgia is one of Atlanta's most interesting surrounding communities.
By TripSmarter.Com | March 21, 2013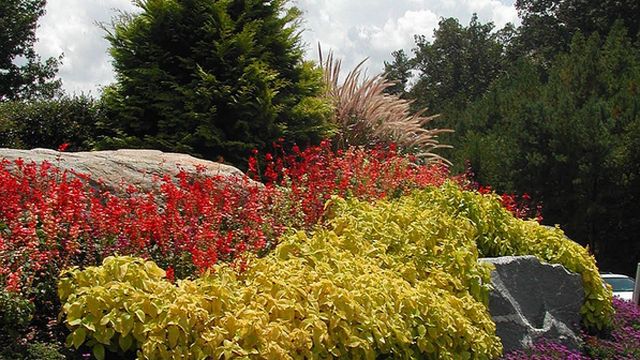 Marietta, GA
So July Fourth has come and gone and you have had all the fireworks you can handle. In fact, halfway through the summer, you are probably burned out on all those all day outdoor festivals around town. Well you are in luck!

As if Atlanta did not have enough to offer within its city limits, its surrounding suburbs are vacations in themselves. Just a short 15-minute drive northwest of the state's capital, you'll find yourself in the charming southern community of Marietta. A once home base to the Western and Atlantic Railroad project, Marietta is now an established tourist destination in the southeast.

It all started around 1850 when Henry Greene Cole opened the town's first bed and breakfast to travelers; and now, over 150 years later, people still journey to the town for its hospitality and history.

A trip to Marietta, whether it is an afternoon of shopping and food or an entire weekend full of rich history and city heritage, will be a unique experience for any adventurous traveler. No matter your mood and interests, there will be something for you in this suburb - there is even a seven story steel chicken that has become a landmark for those driving into town.

The center point of the town's appeal is Marietta Square. Its flower-lined streets are littered with many small cafes and a myriad of antique and specialty stores - simply walking through this square will be an afternoon of delight. Toss in a little education with the two major museums, the Museum of Art and the Marietta History Museum, and your afternoon of shopping will be transformed into a memorable time..

In addition, if history is your thing, you are in luck. Five different areas of Marietta have been nationally registered as Historic Districts. In conjunction with its downtown decorum that seems untouched from the early days of railroad times, it will truly be a walk back in the days of the past.

Now if adventure is more to your liking, Marietta is located a short hop to some of the more exciting river rafting and backpacking on the East Coast. Many nature lovers use this quaint town as a center point for their weekend of fun.

So if you are looking for something different on your next weekend getaway, then Marietta is the place for you. Plan your trip to Atlanta leaving yourself a day or two to discover some of the hidden pleasures of the metro-area. History, adventure, antiques, arts and crafts, and some great food, Marietta is your destination for fun...oh yeah, and don't forget to check out the big chicken!