Atlanta's neighborhoods offer a great variety of nightlife activities.
By Jim Schlachter - Atlanta Channel | August 14, 2013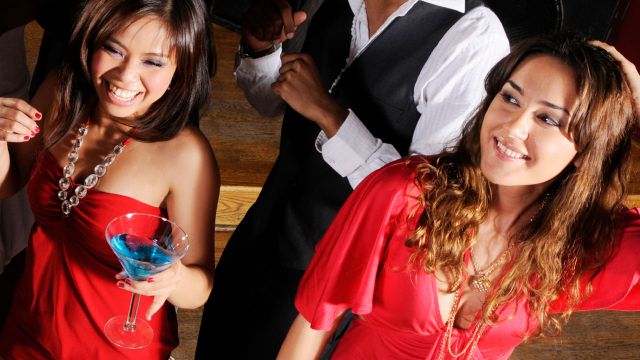 Atlanta, GA
Check out my list of my Ten Favorite Places for Nightlife In Atlanta.


Downtown
Downtown Atlanta has grown significantly over the past 20 years with many new places to see and experience like; Lumen, Sweet Georgia's Juke Joint, Meehan's Public House, Max Lager's, Stats, and Der Biergarten. Some of the older established places are also great to visit like; Sun Dial Restaurant Bar & View, Gibney's Pub, Truva, Metro Café, and Fandangles Restaurant & Bar. Many of these locations are just a short walk from your hotel.

East Atlanta Village
This up and coming area of Atlanta has are over 20 bars, clubs and restaurants to visit. There is something for everyone's taste. Here are a few of my favorites; The Earl, The Midway Pub, The Glenwood, Graveyard Tavern, Elder Tree Public House, The Shed at Glenwood and H Harper Station.

Roswell
Suburban Roswell nightlife changed overnight. This older established neighborhood now has several new restaurants, bars and pubs are located in one small area of Roswell which makes it easy to walk from one place to another. Here are just a few I would suggest visiting; Salt Factory, Vin 25, Mac McGee, Harp Irish Pub and NOCA.

Sandy Springs
Sandy Springs is just a short drive from Roswell on Roswell Road, which was known for the famous bar, American Pie. Unfortunately it closed a few years ago but like other areas in Atlanta Sandy Springs has grown over the years and now has several places to try out, like; Kaptain Karaoke, Three Sheets, Ship & Anchor Pub, The Punchline and another Meehan's Public House.

Vinings
Just a short drive from Sandy Springs on I-285 you will find another area in Atlanta that has grown over the years and offers another variety of nightlife. Vinings has wine bars, pubs and sports bars. Here are a few to try out; Soho, Taverna Fiorentina, Eleanor's, Jocks n Jill's Sports Bar and let another Meehan's Public House.

Brookhaven
This sleepy neighborhood located near Buckhead is yet another area with several great places to experience nightlife in Atlanta. Brookhaven has Irish pubs, sports bars and several upscale bars. A few you can't miss are; Pub 71, Olde Blind Dog, Hudson Grille, Terra Terroir, Pour Bistro and Kaleidoscope.

Decatur
A short drive east of Atlanta is the city of Decatur. This small city located near East Atlanta Village has so many things to offer from shopping in small boutiques to fabulous restaurants but the nightlife is awesome. There are over 20 pubs, dive bars and upscale bars to please anyone's taste or mood. Here are a few of my favorites; Eddie's Attic, The Pinewood, Thinking Man Tavern, The Marlay House and McGowan's Oakhurst Pub.

Midtown / Atlantic Station
Just a few miles north of downtown Atlanta you will find Midtown and Atlantic Station. This area has something for any person that likes nightlife from a New Orleans style bar, Irish pubs to high-end dance clubs that rival NY and Las Vegas. If you like New Orleans then Front Page News is a must visit or an Irish pub is more your speed there is another Meehan's located in Atlantic Station. If you have your dancing shoes on then here is a small list of dance clubs; Koo Koo Room, Leopard Lounge, Opera Nightclub and Cosmopolitan Lounge.

Buckhead
The famous city of Buckhead once had over 50 bars, pubs and dance clubs back in the 1990's but the economy and developers literally knocked down. However Buckhead bounced back and there is still so much to see and experience it remains second on my list of nightlife in Atlanta. From the old places like Johnny's Hideaway, Churchill's, Fado's Irish Pub and Five Paces to the brand new places like Twin Peaks, Czar Ice Bar, Aspen Bartini, and Whisky Blue Buckhead remains a must visit place for nightlife. This is only a small list of must see places in Buckhead.

Virginia–Highlands
The three separate locations of bars, pubs and dance clubs that you can walk to makes Virginia-Highlands the number #1 place to visit in Atlanta for nightlife. From dance clubs like MJQ Concourse to dive bars like the famous Clermont Lounge to upscale wine bars like La Tavola Trattoria, Virginia–Highlands has it all. Some of my favorite places to visit are Neighbors for their outside patio, Atkins Park, because it's the oldest Tavern in Atlanta and Diesel to see a sports game. If you don't have time to see all the nightlife areas in Atlanta don't miss Virginia–Highlands.