The Zoo is one of Atlanta's oldest cultural attractions dating back to the day the circus came to town... and never left!
By Garth Bandell - Destination Network | February 26, 2013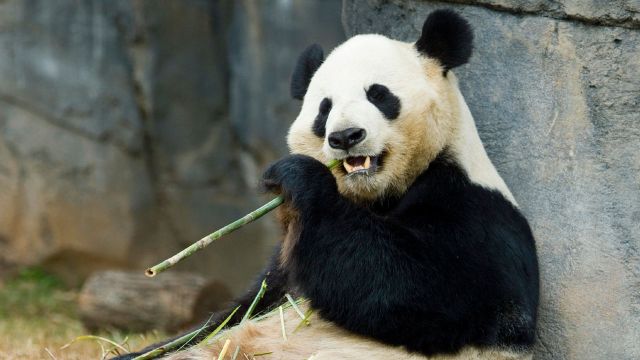 Atlanta, GA
Zoo Atlanta is located in Historic Grant Park only minutes from downtown Atlanta and less than a mile from Turner Field, the home of the Atlanta Braves. The Zoo is one of Atlanta's oldest cultural attractions dating back to the day the circus came to town... and never left! It was March 1889 when a traveling show stalled short of its destination in Georgia because of cash flow problems that forced the owner into bankruptcy. Animals were literally left in their cages by defecting circus employees and only crowds of curious onlookers paid them any attention. Two weeks passed before businessman George Valentine Gress purchased the entire lot of lost and forlorn animals at public auction, then quickly donated them to the city of Atlanta. City leaders relocated them en masse to picturesque Grant Park and Atlanta's first zoological venue was born. By April, the citizens of Atlanta were treated to a close-up and personal view of jaguars, hyenas, black bears, elks, a gazelle... a Mexican hog, lionesses, pumas, camels, snakes and more... oh my!

Unfortunately the zoo fell into disrepair and by 1984 was labeled as one of the Top 10 worst in the nation and a subsequent investigation lost the Zoo its valuable accreditation. Soon there was a public outcry for the Zoo to be closed... permanently! Atlanta's mayor at the time, Andrew Young, was quick to take positive action and immediately appointed a crisis team to address the many issues facing the ailing menagerie of exotic animals. Their first order of business was to reduce the Zoo's collection in order to provide more appropriate living space for every animal. Thanks to a stellar capital campaign and renovation plan, the Zoo quickly moved into redevelopment mode by the following year and by the time the Zoo's centennial year rolled around in 1989, a number of high profile projects had been completed. In that same year, Zoo Atlanta debuted several impressive new exhibits including Masai Mara, a recreation of the African savanna and Mzima Springs, with elephants grazing near an authentic watering hole.

The Zoo that had once disgraced the city was now a point of pride and only 10 years after losing its accreditation, Zoo Atlanta would host the national conference of the American Zoo and Aquarium Association. It was 1999 when the Zoo received its most amazing gift... two giant pandas from China. Lun Lun and Yang Yang were housed in a state of the art exhibit and Zoo Atlanta joined only two other zoos in housing giant pandas. The institution's reputation as a leader in research and conservation reached global status; still, Zoo leaders never stopped working on and refining a plan to ensure the Zoo's future success in a growing and ever-changing city and state.

Now, more than a century since it auspicious beginning, Zoo Atlanta has evolved from a quaint picnic stop where people merely gawked at wild animals to a modern-day destination that seeks to educate the public about its animal ambassadors while working constantly for the preservation of their wild counterparts. Zoo Atlanta's long journey from Victorian curiosity to its current powerhouse status has not been without its fair share of challenges, but the institution's mission will ensure that history will continue to be made... and with a 21st Century focus on educating young people, raising awareness of the natural world and bridging empathy for animals, Zoo Atlanta has not only arrived, but is here to stay on top of the world!