Cold draft beer, live bluegrass and all the chili you can eat.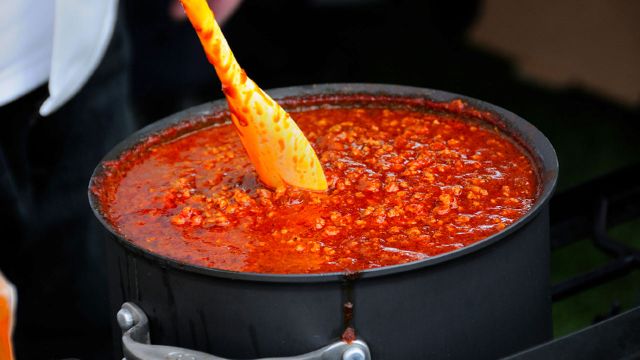 Atlanta, GA
Another great Atlanta festival! Cabbagetown's annual CHOMP AND STOMP. Cold draft beer, live bluegrass and all the chili you can eat (until it runs out). What's not to love?
Cabbagetown is a cool little neighborhood in Atlanta, Georgia located south of Inman Park, east of Oakland Cemetery, north of Grant Park and west of Reynoldstown.
This year's event will be held Saturday November 5, 2016 (which should mean perfect chili eating weather)! The day kicks off with a 5K run, but most people come to get samples from the chili cook-off, have a few beers and take in some awesome music.
From its combination of onions, cumin, chili powder and juicy ground chuck to the classic "Less artsy, more fartsy!" joke The Simpsons made. The chili cook-off comprises two different groups- local restaurants compete against each other in addition to scores of amateurs competing against one another. The amateurs often don costumes that go along with their chili's theme. There are also a few booths selling crafts, as well as a variety of food from local restaurants and vendors. But possibly the most welcoming feature of the Chomp And Stomp is its laid-back Cabbagetown vibe; it's like one giant, day-long block party. Cabbagetown Park, Tye Street and Kirkwood Avenue.
For more information visit: chompandstomp.com.