Step back into time with the Georgia Renaissance Fair.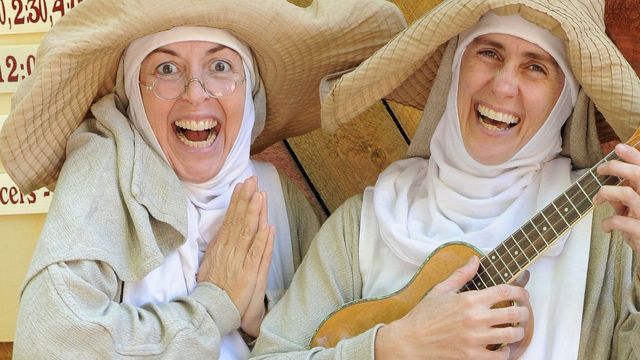 Fairburn, GA
Hear ye! Hear ye! All ye bards and damsels come to the Annual Georgia Renaissance Festival! For eight weekends in a row, knights and jesters will wander the almost 100 acre festival landscape to entertain the public.
NEED TO KNOW:
What:
Georgia Renaissance Festival
When:
April 15 - June 4, 2017
Yearly they host jousting, musical interludes, and grand theatrical presentations - all preformed by a talented cast of hundreds in full medieval garb. With 12 stages, there's plenty of room for impressive staging. What exactly is a grand theatrical presentation? How about: a juggling, magician with a pig that flies? The Four Horsemen of the Apocalypse - minus a sick Pestilence - crossing swords over the fate of the earth, while acerbically attacking one another?
Not theatrical enough for your tastes? Would a Bengal tiger or a snow leopard padding feet from you on the stage suit your sense of excitement? Or watching knights in armor jousting on horseback in awesome displays of power and skill? The shows go on and on... but everyone needs food and drink to refresh themselves. And the Renaissance Festival has a surprisingly varied and mouth-watering menu - and cold, frosty beer!
Renaissance. The word is redolent of art, artists and master craftsmen. The Fair has those in abundance too... glass blowers, porcelain artists, metal smiths and more.
From the end of April clear through June, transport yourself back in time to King Arthur's days. We'll see you at the roundtable.