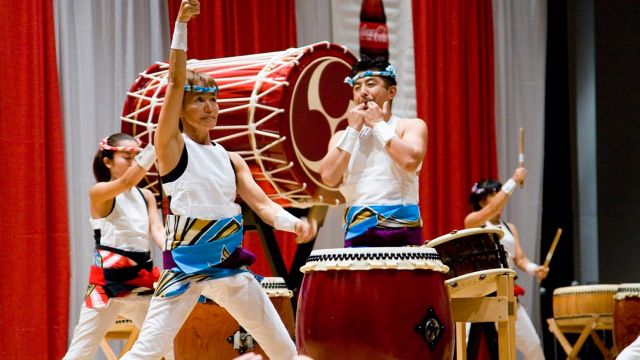 Atlanta, GA
JapanFest Weekend will be held on September 21-22, 2013, from 10 am to 6 pm (Saturday) and 10 am to 5 pm (Sunday) at the Convention Center at Gwinnett Center (located at 6400 Sugarloaf Parkway, Duluth, GA 30097). Tickets are $8 (free for kids 6 and under) and can be purchased at the door. With annual crowds exceeding 19,000, JapanFest marks its 27th year as the largest Japanese cultural festival in the Southeast.
NEED TO KNOW:
When:
October 20 - 21, 2014
Where:
Convention Center at Gwinnett Center
6400 Sugarloaf Parkway
Atlanta, GA 30097
What is now referred to as "JapanFest" began in 1981 as Japan Week, a biannual series of Japan-related cultural events organized by the Consulate General of Japan that took place around the city of Atlanta. In 1986, the name was changed to JapanFest, and the Japanese Chamber of Commerce of Georgia, the Japan America Society of Georgia, and the Consulate General of Japan organized their own events under the title of JapanFest. In 1993, the first Picnic and Sports Day was held at Mercer University. In 1995, Picnic and Sports Day became Japan Day at the Atlanta Botanical Gardens. In 1996, JapanFest moved to Stone Mountain Park and became an annual event. In 1997, JapanFest, Inc. was incorporated as a non-profit corporation. In 2010, JapanFest had 16,500 attendees, making JapanFest the largest Japanese festival south of Washington, DC and east of Houston, TX.
As always, JapanFest will feature a spectacular variety of musical performances, martial arts demonstrations, workshops, bonsai, ikebana, and more. All are invited to join in the spirited Bon dance.
Visitors can purchase an amazing array of Japanese goods, including books, kimono, Japanese tea, dolls, and rice paper. The Japan-America Society of Georgia will have t-shirts and temporary tattoos; the Ginza-dori, organized by the Japanese Chamber of Commerce of Georgia and named after Tokyo's famous shopping district, will feature Japanese ceramics, traditional Japanese clothing and accessories and fun items such as masks and toys; at the Bazaar on Sunday organized by the Georgia Japanese Language School you will find books and household goods.
For more information, visit japanfest.org.