This two-day arts festival has become the perfect celebration of the artistic innovation that the Old Fourth Ward Neighborhood embodies.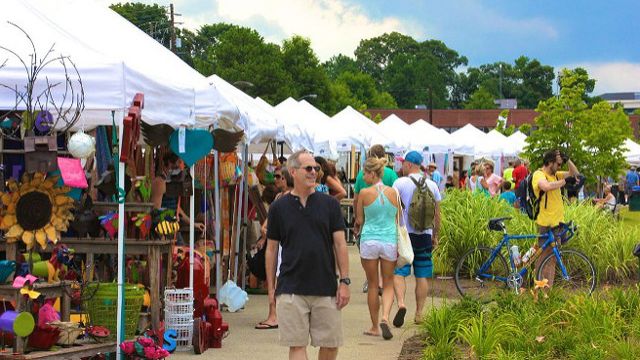 Atlanta, GA
The Old Fourth Ward Arts Festival at the Historic Fourth Ward Park is a two-day celebration of community and tradition presented by the Atlanta Foundation for Public Spaces, for people of all ages, races, customs and interests. The Festival is a major celebration of the arts while honoring the rich history of our community.
NEED TO KNOW:
What:
Old Fourth Ward Park Arts Festival
Where:
Old Fourth Ward Park
592 N. Angier Ave.
Atlanta, GA 30308
At this festival, there is something for everyone: fine arts and crafts, a children's play area, local food and beverage concessions, live acoustic entertainment in the amphitheater, plus a new "Emerging Artists" pavilion for new artists and artisans. All this within the environment of Atlanta's most lovely park, part of the celebration on the Beltline redevelopment. Formerly, this area flanked "City Hall East," which is now under redevelopment as Ponce City Market by Jamestown Properties. This area is targeted as one of the prime examples of urban redevelopment and innovation, benefiting the surrounding communities.