There's nothing scarier in Atlanta than Six Flag's Fright Fest... except maybe the rides!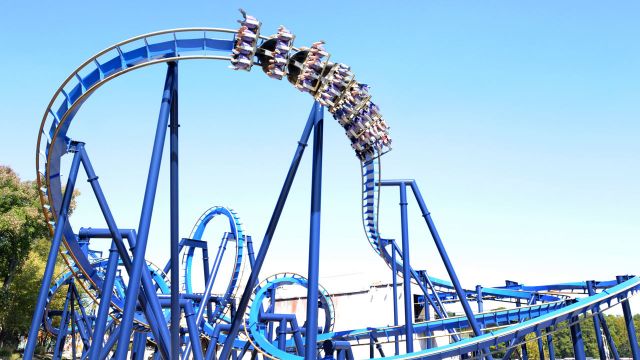 Austell, GA
For select dates leading up to Halloween, Six Flags over Atlanta transforms its family park into a frightful experience unlike any other.
NEED TO KNOW:
What:
Six Flags Fright Fest
When:
September 23 - 24, 2017
Where:
Six Flags Over Georgia
275 Riverside Pkwy
Austell, GA 30168
The entire theme park is decorated with witches, cobwebs, and images of the darker world; the ride attendants are decked in costumes of ghosts and goblins; and well the rides…they need nothing done to them to make them any scarier that they already are. Fright Fest is a wildly popular Atlanta event that's ALWAYS packed! If you're planning on going, you'd better get an early start on things.
And if you've got kids, you might as well start making those plans now!
Fright Fest has turned into such an Atlanta tradition that the crowds waiting to enter the park have gotten as long as any you'll see in summer. But once inside it's a whole different Six Flags than the summer tourist see...
So pick a costume fit to scare or entertain, head over to Six Flags, and get prepared to scream!