The Anniversary of the Sweet Auburn Festival celebrates the Rebuilding of Sweet Auburn.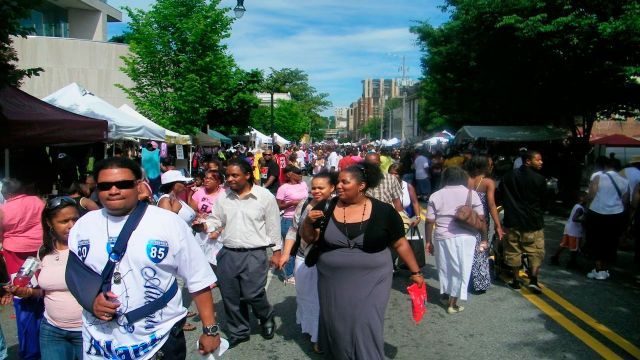 Atlanta, GA
This annual festival and family gathering is centered on Auburn Avenue, the spiritual and historical heart of Atlanta's African American community. For two days, visitors can walk the mile-and-a-half history-laden avenue as they choose from 10 stages of entertainment, an artists' market, a Fantastic Fun Zone for kids, a Health and Fitness Pavilion and Home Buyers Showcase.
NEED TO KNOW:
What:
Sweet Auburn Spring Fest
Where:
Historic Sweet Auburn District
Not to be overlooked is the literary market for readers, published and aspiring authors and vendors, plus a Food Court for needed fortification. You can also enjoy ribs and fish and chicken dishes at venues located throughout the Festival. In addition, the International Campaign For Victory Over Violence hosts several events, in an ongoing effort to help children cope with a fear of any form of violence.
For vending applications, information on volunteering and a map of and details on the festivities, please visit the Festival's Web site at sweetauburn.com. To reach the festival, take MARTA to the 5 Points station and transfer to the eastbound No. 3 bus.