The Yellow Daisy Festival at Atlanta's Stone Mountain Park is more than daisies - it's the number one arts and crafts show in America!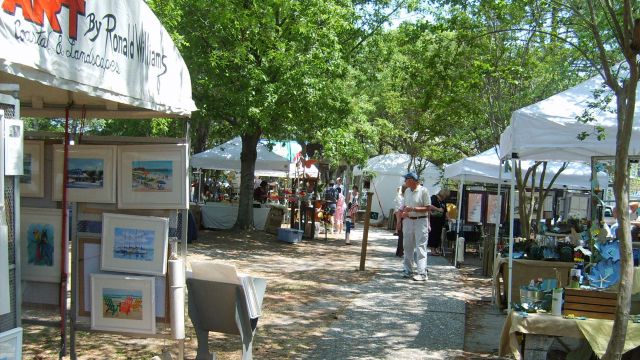 Stone Mountain, GA
Consistently voted one of the top five arts & crafts shows in the nation by Sunshine Artist Magazine, a Southeast Tourism Society Top 20 Event and winner of multiple awards by the Southeast Festival and Events Association.
NEED TO KNOW:
What:
Yellow Daisy Festival
When:
September 7 - 10, 2017
Where:
Special Events Meadow, Stone Mountain Park
1000 Robert E Lee Blvd
Stone Mountain, GA 30083
The Daisy Festival is a dazzling event in a spectacular setting... it's easy to understand why so many artists travel so far each year, just to be a part of it. There is daily live entertainment and loads of activities throughout the event as well as fabulous festival food.
Despite its growth from a small arts & crafts show to the four day event that it has become today, the Yellow Daisy Festival continues to be a big show with a small-town feel. The mission of re-connecting families and friends with fun, shopping, live entertainment and good food has remained constant over the past forty-two years. Multi-generations of mothers, daughters and grandmothers meander the wooded trails together in search of the perfect item.
More than 400 artists and crafters from 38 States and two countries display their works for your appreciation and purchase.
Daily live entertainment, Children's Corner activities, clogging and crafter demonstrations throughout the event as well as fabulous festival foods.
For more information call 770-498-5690.