Video Player
NOTE:
Works on most websites and blogs. Does NOT work with most social networks - use
Video Link
instead. Not compatible with video upload sites (YouTube, Vimeo, etc).
Published by:
TripSmarter.Com
Published date:
July 18, 2013
Total views:
286 total views
Monthly average:
26 views / month
Daily average:
0 views / day
Georgia Aquarium Welcome
Billy Hurley, Senior Vice President at Georgia Aquarium welcomes you to Atlanta.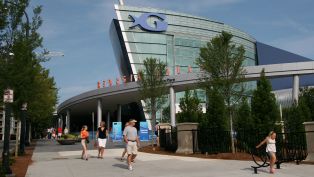 Georgia Aquarium opened on November 23, 2005 as the World's Largest Aquarium. With 8 million gallons of fresh and marine water,and more than 100,000 animals representing 500 species from around the globe, you're sure to see things you've never seen before!
Advance Tickets:
Yes
Alcohol Available:
No
Food And Drinks:
Yes
Listing Management:
Update Listing