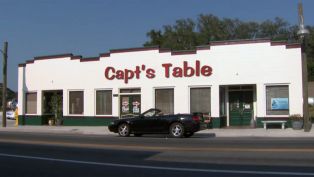 A classic old Florida fish house owned and operated by a fisherman and his family. It just doesn't get more real than this. They catch 'em and cook 'em and serve 'em with downhome southern sides - like cheese grits and cole slaw. The prices are right, the oysters are 100% Apalachicola beauties, and the service is full of personality and warmth. Simply one of the best in the Southeast.
Food Type:
American
,
Seafood
Meal Served:
Dessert
,
Dinner
,
Lunch
Reservations:
Not Required
Listing Management:
Update Business Details
MOST POPULAR
Articles
Videos
Directory
YELP Reviews Coming Soon!
Google Reviews Coming Soon!