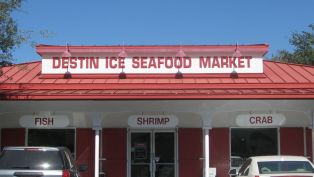 Fresh Seafood and Deli Market in Destin, Florida. Destin Ice Seafood Market in Destin Florida Destin Ice is conveniently located in the heart of Destin, Florida.
Listing Management:
Update Business Details
MOST POPULAR
Articles
Videos
Directory
Website:
Destinice.com
Location:
663 Harbor Blvd
Destin, FL 32541
Phone:
(850) 837-8333
YELP Reviews Coming Soon!
Google Reviews Coming Soon!