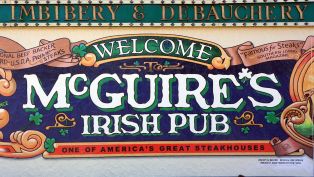 McGuire's Irish Pub first opened in 1977 as a small neighborhood pub in a shopping center. In 1982 McGuire's moves to its current location; Pensacola's original 1927 Old Firehouse. Inside the pub you'll find a turn-of-the-century, New York Irish Saloon themed 615-seat restaurant.
Listing Management:
Update Business Details
MOST POPULAR
Articles
Videos
Directory
YELP Reviews Coming Soon!
Google Reviews Coming Soon!