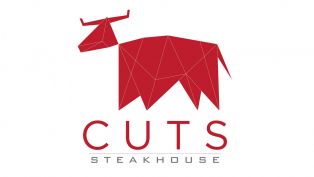 A new addition to the Downtown Atlanta dining district, Cuts Steakhouse offers a variety of Southern inspired cuisine. We offer only the best steaks, beef short ribs, southern fried lobster tail, shrimp & grits just to name a few along with an extensive appetizer and wine list
Food Type:
American
,
Steak
Meal Served:
Appetizers
,
Dinner
,
Lunch
Reservations:
Optional
Listing Management:
Update Business Details
MOST POPULAR
Articles
Videos
Directory
Website:
Cutsatlanta.com
Location:
60 Andrew Young International Blvd NE
Atlanta, GA 30303
Phone:
(404) 525-3399
YELP Reviews Coming Soon!
Google Reviews Coming Soon!