When you live or visit Destin, it's not only about the destination...the journey itself can be pretty spectacular.
By Garth Bandell - Destination Network | March 21, 2013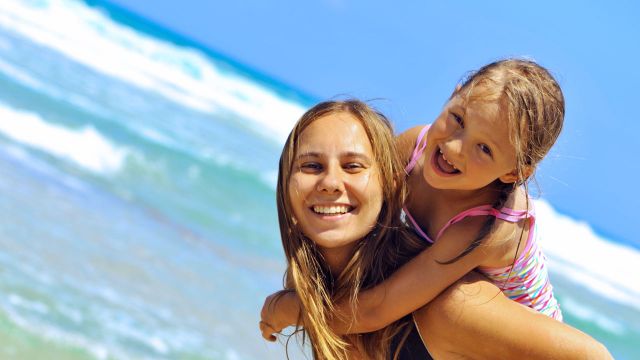 Destin, FL
Destin is certainly one of the "jewels" on the Emerald Coast...and if you didn't know, it's pretty much centered on the coast as if it were a diamond on a wedding ring with Panama City to the right and Pensacola to the left. All of 30-A- Seaside, Rosemary Beach, Watercolor and so on are also just a hop, skip and a beautiful jump away. When you live or visit Destin, it's not only about the destination...the journey itself can be pretty spectacular. Talk about location, location, location!

If you're an avid fisherman, you'll be glad to know that deep-sea bottom fishing in Destin is how you catch Red snapper, grouper, triggerfish, scamp and amberjack! In addition, charter boats also troll near the coast for cobia, black fin tuna, king mackerel, bluefish, barracuda and Spanish mackerel. If you're into real adventure and don't mind boating far offshore, you'll find white and blue marlin, wahoo, and sailfish. Over 100 charter and party boats call Destin home, and parties large and small are easily accommodated. Anything goes when it comes to fishing in and around Destin, so don't be afraid to ask your captain for breakfast, lunch...and dinner. For a price, anything is possible and that's the beauty of charters... doing it YOUR way!

Now fishing may be fine for some but plenty of folk look for different types of adventure on the water...say, a glass-bottom boat perhaps or a sunset cruise with a chilled glass of fine champagne. If you feel the need for speed however, there's nothing like a high speed racing boat to get the adrenalin pumping, but a slower pace on Destin's glimmering waterways will likely reveal a pod of dolphins swimming in the wake of your "easy going" excursion. There's a little bit of everything on the water and summer on the Gulf Coast is a little bit o' paradise...just ask any boater!

Of course there are those who don't appreciate the water at all and that's all fine and dandy as long as there's "shopping" to do...and Destin happens to be world famous for shopping...and "mega malls!" Silver Sands is one of the largest, if not THE largest outlet mall in the country and Destin Commons is another shopping Mecca with exclusive specialty shops and LOTS of fun places for the kids, including a pop-up fountain that will keep them amused for hours! What's a little water on new vacation clothes anyway? If you love to shop, you'll find your own brand of paradise all over Destin!

It seems like more and more families enjoy playing golf these days and that's an excellent idea in Destin. Sunny skies and more great courses than you can shake a stick at...or a five iron, both to the right, left and center of Destin keep golfing on everyone's agenda, visitors and locals alike! If you know your golf, you may have heard that the only Nicklaus designed course in NW Florida recently opened on Panama City Beach and in Destin proper, Regatta Bay is one of the finest championship golf courses in the country.

Regatta Bay boasts large greens, narrow fairways...hills, valleys and marshland set among natural landscapes of blue water and white sand. Just to the west, Perdido Bay begs you to keep playing with its spectacular setting and ocean breezes in the air. Destin is also right in the middle of all the best golf courses, so wherever you're staying, just turn right or left and you'll easily find your way to an incredible day of golf...perfect for the whole family and every skill level, too.

After a day of...well, whatever, you can count on an evening of fine cuisine; in fact, dining in Destin runs the gamut from casual to the ultimate in fine dining. Restaurants line the harbor and the Gulf with beautiful views and sunsets to enjoy. Outdoor seating at many restaurants puts you up close and personal with the fishing fleet and a soft Gulf breeze for a constant companion. Seven Destin restaurants made the Florida Trend 500 Best Places to Dine list, so the very best food and service is only a reservation away!

The ultimate attraction however has to be the emerald green surf of the Gulf of Mexico, bordered by beaches of soft, sugar-white sand! And where's there's sand and a rolling surf, there's sure to be plenty of water sports and other fun activities nearby, including snorkeling, scuba diving, parasailing, kite surfing and much much more! Every kind of activity is available in Destin, from a gentle stroll through a scenic park to whipping around a go-cart track and slipping down a giant waterslide. There's plenty of fun for everyone and Destin is one of THE places to be this summer...so make your reservations at the Emerald Grande before it's too late and get ready for the time of your life. No one ever complains in Destin cuz "everyone's happy in paradise!"