Investing in Destin real estate for beginners. The Destin real estate market is booming and investment properties are going quickly.
By TripSmarter.Com | March 21, 2013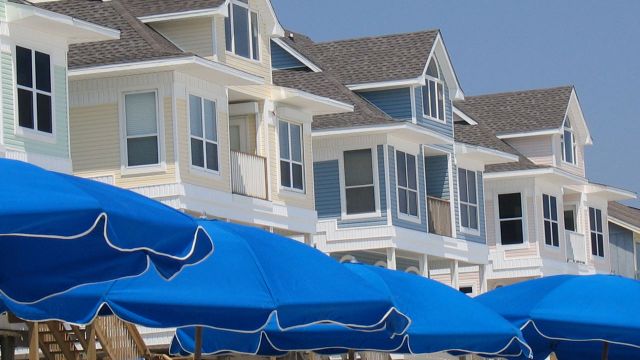 Destin, FL
There are a dozen beach towns along the Gulf Coast that are attractive to real estate investors - Gulf Shores, Pensacola, Panama City Beach and Mexico Beach to name a few. So what is it about Destin that has drawn so many into the local real estate market?

"Destin's the cream of the crop, the Lamborghini vs. the Hyundai," Carlton Sims, Sales Associate at Newman-Dailey Resort Real Estate. "It is generally more in demand by buyers than other Gulf Coast communities." While Carlton's analysis might be a bit biased, it's a belief not uncommon among realtors and investors in the area. From it's early days as a sleepy little Gulf Coast fishing village, to today's bustling vacation destination and sport-fishing Mecca, Destin has stood apart from its neighbors.

In the early years Destin was literally cut off from the surrounding area - by a lack of bridges. That isolation slowed growth in the area while preserving the scenic beauty.

Northwest Florida was the last part of the state to experience population and tourism growth, which didn't really began until the late 1970s and early 1980s.

30-A
Development began to take off in the late 1980s, after the pioneering "New Urbanism" community of Seaside garnered rave reviews from architects, city planners and its new residents.

Since then the Gulf Coast from Panama City Beach to Destin has given rise to half a dozen outstanding and uniquely developed communities - Santa Rosa Beach, Blue Mountain Beach, Grayton Beach, Watercolor, Seagrove Beach, and Rosemary Beach.

Each of these communities has its own charm, and each is attractive to different types of investors. Those interested in the second-home market might find Rosemary Beach a better investment, while primary home investors will likely prefer Grayton Beach or Seaside.

This area, along Highway 30-A, has evolved into an artistic and cultural center along the Gulf Coast. The many art galleries, cafes, and wine bars have helped draw an interesting and upscale demographic to the region.

"It's the diversity of the area that sets it apart... there's more art, culture and things of that nature," Newman-Dailey's Carlton Sims told us. "That all helps make us a well-rounded area."

Destin Proper
The city of Destin has grown in a different direction than the 30-A communities. Golf and beach resorts have sprung up along both sides of Highway 98, offering semi-private living with resort amenities.

One of the leaders in this has been Sandestin Golf and Beach Resort, 9300 Emerald Coast Parkway West. Both resort and residential development, Sandestin is a destination in itself.

Nestled on 2,400 acres of stunning Gulf Coast real estate that includes sugar-white Gulf beaches and pristine bayfront, Sandestin boasts four golf courses, the new 28 acre Village of Baytowne Wharf, a 98 slip marina, 15 tennis courts, and a 30-merchant boutique market shop.

A mixture of primary- and secondary-home properties, Sandestin appeals to part-time residents and primary home buyers alike. It, and the other similar resort properties, are part of the wave of the future of Destin real estate.

The dominant feature of the Destin skyline is the serrated series of condos stretching along the Gulf Coast from Sandestin to Ft. Walton Beach. The investment potential of these waterfront condos increased last year when Destin's city council voted to allow short-term rentals in the city.

There are a host of condos in Destin, some of which are purchased through the developer, some through real estate specialists like Newman-Dailey Resort Real Estate.

While investing in properties intended for short-term rentals is risky, the profit potential is tremendous. Every year more and more visitors discover the unique opportunities the Destin area affords residents. This is turn drives a very robust real estate market.

As the entertainment options continually increase in Destin and its potential as an upscale, family friendly vacation destination becomes more widely known, expect the "World's Luckiest Fishing Village" to grow into "The World's Luckiest Real Estate Investment!"