Wintering in Destin, whether for the weekend or the duration, is fast becoming an obsession with many.
By TripSmarter.Com | March 21, 2013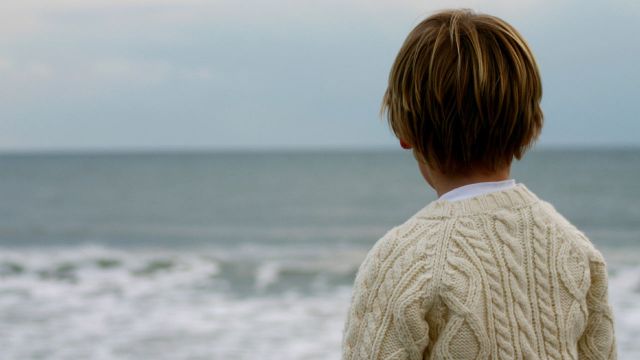 Destin, FL
Even in mid-winter Destin is special... in fact, to many visitors and residents, winter is the best of times in Destin. Especially if you're fortunate enough to be able to enjoy the luxury of a week or more along the Emerald Coast during "sweater weather."

Winter residents generally are seeking to escape... from brutal northern winters, from the stresses of the holidays, from the cares and worries of everyday life. This is a different kind of escapism from that which drives summer visitors, who are usually after non-stop entertainment and excitement.

With the winter crowd you'll find life lived at a more leisurely pace, but still lived to the fullest. Contrary to some perceptions, Destin doesn't stop being Destin during winter! You'll still find dining options running from haute cuisine to 'just caught,' and so many things to do you'll have to plan a trip back next year just to get to them all.

Let's start with the weather... of course the entire Gulf Coast is known for it's stunning summers, but winters here are outstanding, too. Highs throughout January and February run an incredible 62 degrees! And with lows averaging in the low-to-mid forties, the nights are perfect for a blazing fire.

The days are clear, bright, and lit by a warming sun that seems to sit almost within reach. What wind there is makes for a gentle breeze that scuttles the few clouds in the sky without biting into the skin... really, a warm sweater or light jacket is often enough!

What do most folks do with this fine weather and these sunny days? Walks along the beach are as common as you'd expect. Beach residents can be understood for taking the simple pleasures to be found in strolling along the Gulf for granted, but visitors rarely do.

Day trips are popular - Gulf Island National Seashore to the west near Pensacola, the Air Force Armament Museum at Eglin Air Force Base, Blackwater River State Park, and Eden State Gardens all get their share of visitors.

Winter or summer one of the treats of any trip to Destin is the dining. Destin prides itself on being the "Luckiest Fishing Village in the World," but it could just as easily brag about its many restaurants. In Destin you can eat a down-home breakfast in the morning, Gulf-fresh seafood in the afternoon, and indulge in a world-class dinner at any one of half a dozen fine restaurants.

You've not really been to the South if you don't eat at least one breakfast at a Waffle House, so just go ahead and do it. Then, after a morning spent relaxing or sightseeing, you'll be faced with a tough decision - where to eat lunch.

Most visitors flock to the seafood restaurants for lunch, and who can blame them? The fishing in Destin is every bit as impressive as the locals make it out to be, and Destin's restaurants reap a large part of that bounty and serve it to hungry and delighted patrons. So don't buck the trend, hit one of the many seafood restaurants in town..

Wintering in Destin, whether for the weekend or the duration, is fast becoming an obsession with many. Unbeatable weather, prices, and recreational opportunities are pulling a whole new crowd south to one of Florida's most beautiful stretches of coast.