The Destin, Florida area has the finest beaches on the Gulf Coast. Visitors enjoy diving, snorkeling and outdoors activities in Destin's coastal paradise.
By TripSmarter.Com | March 21, 2013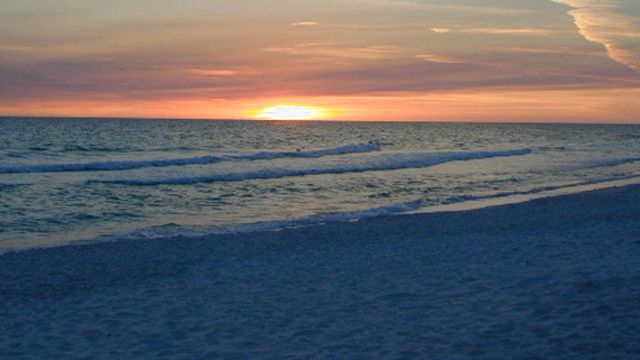 Destin, FL
The more you look at it, the more it seems Destin is the perfect beach community. An average of 343 days of sunshine, an average temperature of 67.2 degrees, and nearly thirty miles of emerald green Gulf waters and stunning white sand beaches - what could be more perfect?

For most first-time visitors to Destin two striking features stand out about our beaches - crystal clear Gulf waters and sparkling, sugar-white sand beaches. And to divers, shell-hunters and outdoors types these sparkling waters and shimmering sands are the best part of a trip to Destin!

Divers and snorkelers find that visibility along the coast is unbelievable - 20 to 50 feet generally, and as much as 80 feet at its best!


Wreck divers will find the area has many exciting ships waiting on them. Everything from tugboats like the Miss Louise to barges to Liberty ships like the Joseph E. Brown. All these wrecks and reefs means one thing for sure - spearfishing!

Henderson Beach State Park

The beaches themselves are breathtaking. Stretching for mile after mile along the Gulf of Mexico, the beaches of Destin and Ft. Walton are covered in sand composed of Appalachian quartz crystal that has been finely ground by time and motion into a powdery, blindly white consistency.


When you're ready to hit the beaches, the Destin area offers several excellent public beaches. Henderson Beach State Park, sitting just to the east of town on Highway 98, is convenient and exceptionally beautiful.

The park has more than 6,000 feet of pristine shoreline protected by rolling sand dunes. These dunes provide the necessary buffer against erosion by wave action, while serving as home to fragrant rosemary, sand pines, scrub oaks, and sea oats.

These plants add color and enticing scents to the beach - and more importantly, they anchor the sand dunes to the shore. This further protects the park's beautiful beaches from erosion.

Henderson Beach State Park encourages visitors to explore the winding nature trails, to ride bicycles or just wander along the beach. Searching for shells, observing the lazy circling of a variety of shorebirds, and watching dolphin at play in the warm Gulf waters are beach activities everyone can enjoy.

Pets are allowed in designated areas, but aren't allowed on the beaches or playgrounds. Public bathhouses with outside showers are also available in the park.

The Park is open from 8am to sundown 365 days a year. A nominal fee of $3.25 per car (up to 8 passengers) is charged, while bicyclists and extra passengers pay $1.

Okaloosa Island

Sheltered between Destin and Ft. Walton Beach, Okaloosa Island is an oasis of natural beauty. It has two beaches popular with visitors - Brackin and Beasely Wayside Park.


Beasely Park sits on the largest stretch of public beach in the area, just off Highway 98. The park offers showers, 6 public pavilions, public restrooms and picnic tables as well as a 400-seat restaurant, a beach club, children's playground, beach volleyball and plenty of room for everyone!

On the Gulf of Mexico, Brackin Wayside Park has public beach areas, barbecue grills, picnic tables, bathhouse and restrooms.

Other Parks

Grayton Beach State Recreation Area has 400 acre park near Grayton Beach that offers camping, hiking trails, fishing and long beaches. There are on-site showers, restrooms and electricity. There's a boat ramp on Western Lake, and thirty seven campsites.


The recreation area is extremely popular with both locals and visitors for obvious reasons. Getting an early start is good advice!

Blue Mountain Beach is on Hwy 30-A to the east of Destin. Situated just outside of a tiny village by the same name, the park is on the highest point along the Gulf Coast. The views of the Gulf can't be surpassed and the whole feeling is of unspoiled natural wonder.

The beaches of Destin and Ft. Walton Beach are the finest in Florida... the finest on the Gulf Coast... probably the finest in the world!