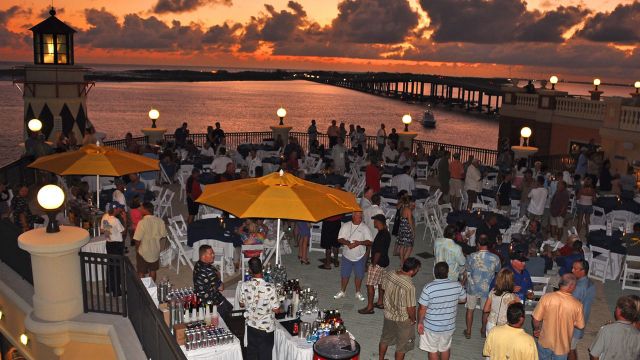 Destin, FL
Participating restaurants will have the opportunity to market their fare to over 200 guests and compete in a spirited and fun competition. Restaurants will compete in several categories and offer samples of creative BBQ styles (not necessarily the traditional pork, beef, or ribs!) and signature coastal food. Prizes will be awarded to the top winners in each category. Breweries will offer 25+ refreshing craft beers and cocktails.

NEED TO KNOW:

What:

Blues, Brews, & BBQ

When:

November 10 - 10, 2012

Where:

HarborWalk Village at Emerald Grande

The fun afternoon will feature "tasting stations" where guests can experience innovative food and cold beverages all against the backdrop of the Destin harbor.

Also, live entertainment will include the Sauce Boss cooking up his famous gumbo while bringing the blues to the HarborWalk Village stage. Blues, Brews, and BBQ is guaranteed to be a fun and lively cook off event! For more information visit harborwalkdestin.com.