Sandestin Golf and Beach Resort is reeling in the big one with the Emerald Coast Blue Marlin Classic.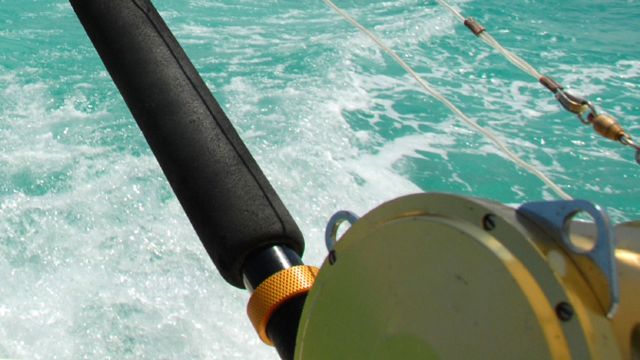 Destin, FL
Timed to coincide with the peak of the Gulf Coast's blue marlin season, and located at the South's number-one ranked resort destination, the Emerald Coast Blue Marlin Classic at Sandestin sets the new precedent for world-class sportfishing tournaments.
NEED TO KNOW:
What:
Emerald Coast Blue Marlin Classic
Where:
Sandestin Golf and Beach Resort
9300 Emerald Coast Parkway West
Destin, FL 32550
This annual event offers something for everyone. Most importantly, for the angling teams, there's the deep blue waters of the Gulf of Mexico, red-hot billfish action, and cool green cash.
While on-shore, both the teams and their families can enjoy the wide variety of recreational activities offered at the Sandestin Golf and Beach Resort and The Village of Baytowne Wharf. The spectacular night time weigh-ins are held at the Baytowne Marina at Sandestin and are open to the public.
The competition takes place in one of the most productive fisheries in the United States. In the past several years two blue marlin "granders" (blue marlin weighing over 1,000 lbs.) have been weighed in the Gulf, and state records for blue marlin and both bluefin and yellowfin tuna have been broken.
The ECBC is a "modified release" tournament with the highest minimum length for blue marlin on the Gulf Coast tournament circuit. Blue marlin are the only billfish that may be weighed. Release points are awarded for blue marlin also, in addition to white marlin, sailfish and spearfish.
The three heaviest weighed blue marlin, dolphin, tuna and wahoo are eligible for cash awards, as are the top three teams entered in the All Release Division, and the top three Crews entered in the Crew Division. Awards are presented to the top overall, release, lady and junior anglers, and the top overall release team has its name engraved on the "Magnificent Blue" perpetual trophy.
For more information about the event and entry forms visit www.fishecbc.com.
For more information about Sandestin Golf and Beach Resort, call (800) 470-7389 or visit www.sandestin.com.