Mardi Gras on the Island festival features a Magical Ball, Cajun music and a parade!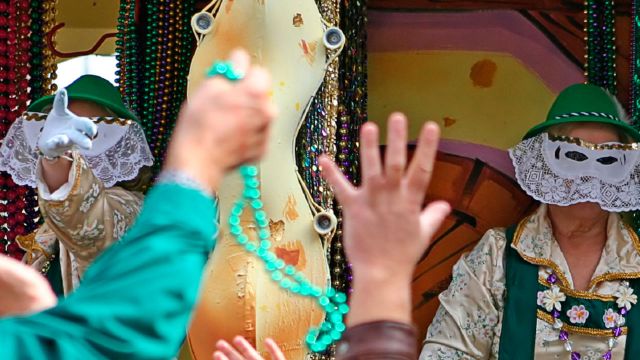 Ft. Walton Beach, FL
Mardi Gras comes to North Florida on January 16, 2016! Come enjoy the Carnival atmosphere with live music, costumes, and more.
NEED TO KNOW:
What:
Mardi Gras on the Island
The festival features live home grown Louisiana entertainment ! There will be a variety of arts and craft booths, rock climbing, and lots of wonderful food and drink! The parade begins at 11AM along Santa Rosa Blvd.. Everyone is invited to enjoy a relaxing day filled with fun, beads, candy, food and music!
For more information call the Fort Walton Beach Chamber of Commerce, 850.244.8191.
gras, mardi gras, mardi, festival, beach, parade, carrier, bayou, island, walton beach chamber, walton, swamp band, chubby carrier, fort, bayou, swamp, carrier, chamber, commerce