Video Player
NOTE:
Works on most websites and blogs. Does NOT work with most social networks - use
Video Link
instead. Not compatible with video upload sites (YouTube, Vimeo, etc).
Published by:
TripSmarter.Com
Published date:
April 10, 2013
Total views:
664 total views
Monthly average:
332 views / month
Daily average:
0 views / day
Guglielmo Ianni from Tuscany Italian Bistro - Celebrity Chefs
Celebrity Chefs featuring Guglielmo Ianni from Tuscany Italian Bistro in Destin, FL.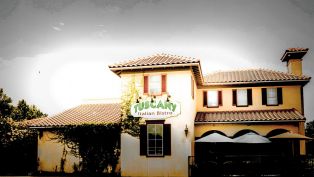 Tuscany Italian Bistro's authentic Italian menu includes the finest pastas, freshest seafood, tender veal and many other mouth watering gourmet dishes. Enjoy a true taste of Italy at Tuscany and you'll be sure to come back again and again.
Listing Management:
Update Listing