Video Player
NOTE:
Works on most websites and blogs. Does NOT work with most social networks - use
Video Link
instead. Not compatible with video upload sites (YouTube, Vimeo, etc).
Published by:
TripSmarter.Com
Published date:
April 17, 2013
Total views:
837 total views
Monthly average:
837 views / month
Daily average:
0 views / day
Destin Ice How to Pick Seafood - A Piece of Advice
James Duff from Destin Ice House describes how to pick the freshest seafood.
Website:
Destinice.com
Location:
663 Harbor Blvd
Destin, FL 32541
Phone:
(850) 837-8333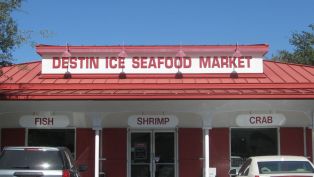 Fresh Seafood and Deli Market in Destin, Florida. Destin Ice Seafood Market in Destin Florida Destin Ice is conveniently located in the heart of Destin, Florida.
Listing Management:
Update Listing