Video Player
NOTE:
Works on most websites and blogs. Does NOT work with most social networks - use
Video Link
instead. Not compatible with video upload sites (YouTube, Vimeo, etc).
Published by:
TripSmarter.Com
Published date:
July 13, 2015
Total views:
136 total views
Monthly average:
22 views / month
Daily average:
0 views / day
Fresh Local Seafood & More - Did You Know?
Charlie Gleason from O'Quigley's Seafood Steamer with a "Did You Know?" segment about fresh local seafood and more.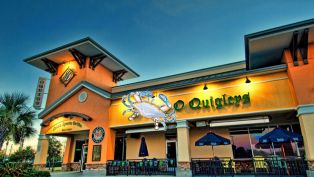 Always Fresh...Always Fun...Here at O'Quigley's Seafood Steamers we have created an atmosphere filled with succulent sounds of steaks and seafood sizzling on the grill to a mouthwatering perfection.The flavorful dishes explode in your mouth!
Listing Management:
Update Listing