There are as many reasons for choosing to sit at the bar as there are people sitting there.
By | March 21, 2013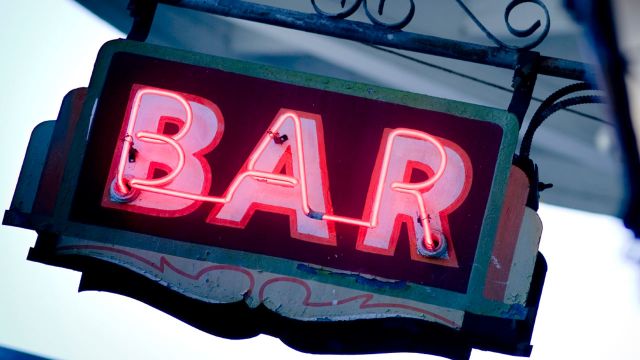 Key West, FL
I'm not all THAT old, but I sure find myself saying "it hasn't been that long since..." a lot when talking about dining.

Like, it hasn't been that long since if you were a woman sitting at a bar alone, it was assumed you were looking for company.

That was before dining AT the bar became a normal practice, like doing takeout from nice restaurants. When I travel alone, or when I go out with friends here at home or, really, anywhere, more and more I choose to dine at the bar. Realizing how common this practice is among everyone I know who likes to eat out in restaurants and does it often made me decide to do a Top 5 on Dining at the Bar in the Keys. I've done one on the Emerald Coast already, quite some time ago, so it was really fun to revisit the theme and to see that it has only grown more relevant to more people since I first covered it.

There are as many reasons for choosing to sit at the bar as there are people sitting there. Some people came for a drink only, then decided they were hungry. Or, they saw a dish go out to someone else and just couldn't resist it. Who can resist a steaming, wood-oven-grilled pizza next to you at six p.m.? Others are in a mixed party where some people are hungry and others not so much. The hungry ones can order food; the not-so-hungry ones can keep them company with a martini or a beer. It's the most social option there is, giving the chance for eaters and just-drinkers can mingle. Still others are either there alone, visiting from out of town, or on their own and looking to socialize. The bar's the best place to blend in, whether you talk to those around you or not (most likely, you do). Sitting at a restaurant table is fine if you like solitude (or, have a good book, which is another option I go for when dining alone). But if you're just sitting there looking alone with that empty space facing you, it's sad. Dine at the bar instead!

Last but not least, I have to mention bartenders. Good bartenders are a big reason people dine at a bar. There are the bartenders regulars have known for years, who follow them, restaurant to restaurant. There are the bartenders who simply make dinner more amusing (Brent at Seven Fish here in Key West keeps a reservation book for his coveted five seats, because he's that much fun to sit there with. TK at Antonia's is another favorite, always so much fun, and Suzette at Michael's probably has more guys with a crush on her than anyone in town, AND she makes a killer martini, too.) With a good bartender, you have good company, as well as the quickest refills in the house.

These are but some of the reasons for dining at the bar covered in my next Top 5 in the Keys. Look for it this spring, and meanwhile, see you at a barstool at any of my favorite restaurants!