Come join us for a swim and a cold glass of wine this summer.
By | March 21, 2013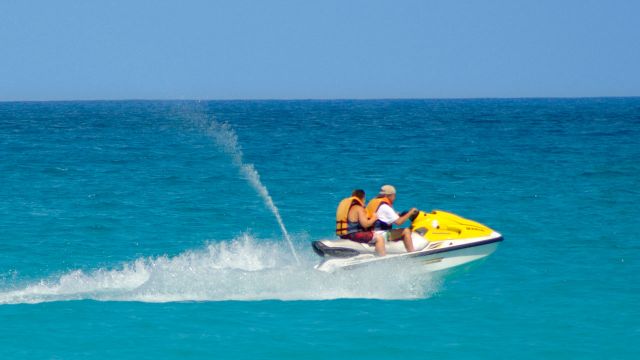 Key West, FL
June is busting out all over. The flowering trees are more spectacular than any Cherry tree or Azalea bush up North. Not to dish anyone else's flora, but the Frangipani in Key West is so fragrant and colorful. The blossoms come in readymade nosegays, bouquets if you will. In sweet yellow, pale pink, creamy white and sometimes a burgundy red. These trees also grow in Hawaii. Many of the leis given out are composed of these blossoms. Get a piece of monofilament and you can make yourself a beautiful lei just by stringing it though the center of the flowers. They fold together to make a rope of blossoms. It is the real thing and smells fantastic.

The town is also festooned once again in orange crimson Poinciana's reaching across the streets and making the view from your airplane look like a crazy quilt of color. The beautiful Golden Shower trees have elaborate chandeliers of pale yellow. Crazy pretty.

June also means the season is slowing down a bit and the snowbirds have returned North. Weddings and graduations are eagerly anticipated. This year, my own son graduated from High school. The football field was bright green with rows defined by bunches of Poinciana blossoms. The girls in white gowns the boys in red. The band seated in front of them in formal attire playing a soft Pomp and Circumstance. I have never been to a Key West High graduation without getting rained on, and this year was no exception. Just as the last senior received his diploma, the skies opened up and it poured.! The rain dripped off the mortarboards in sheets obscuring the sweet smiles of the grads. It always feels like a babtism of sorts… a blessing for sure. Crowds rushing to get off the metal bleachers before the next lightening strike. I say it's not fun if it's not a little scary! No way to avoid getting thoroughly and deliciously soaked. I took off my heels and splashed in the puddles. A good time was had by all.

Everyday in Key West has magic in it. The town is full of sweet people. We are indeed One Human Family. Come join us for a swim and a cold glass of wine this summer. We'll be smiling!