Key West is one of the most haunted cities in America.
By TripSmarter.Com | March 21, 2013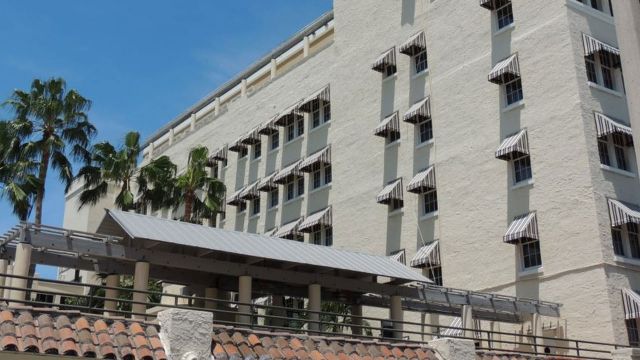 Key West, FL
According to those who know, Key West is one of the most haunted cities in America, and one of the most famous island ghost stories surrounds Gene Otto, a painter born in 1900 in The Artist House. As a child, Gene received a doll as a gift. He named the doll, "Robert." From the time he received the doll, Gene's life began to change... and not always for the better. Gene blamed "Robert" for his many misfortunes, and many people who knew the family agreed that "Robert" was indeed responsible for a host of evil deeds.

When Mr. Otto died in 1974, his long forgotten doll was left in the attic of the old house. Neighbors began reporting hearing an "evil giggle" coming from the attic, some even claimed to hear the doll moving about and peering from the attic window.

Eventually, the notorious doll was removed and placed on display in the East Martello Museum. But, the attic of the Artist's House was not freed of ghostly presence... soon after the doll's departure, the ghost of Gene Otto's wife, Anne, took up residence - standing guard against the return of Robert's evil spirit!

The stories continue, with the tale of the160 room, seven story La Concha Hotel, haunted by a man who lost his life in the hotel after falling into an empty elevator shaft. Guests of the hotel report having someone tap them on the shoulder, but when they turn to see who tapped them, they find no one there. Despite the fact that La Concha was approved as a Holiday Inn franchise, this lurking spirit has proved to be an enduring nuisance to guests.

Stories of murder also plague the island, and murder is behind the story of the ghost at the Red Rooster Inn (formerly the Delgado Mansion). It was within the walls of this mansion that the murder occurred, a trusting husband, killed by a devious wife, as he relaxed unsuspectingly, with his cigar. The ghost of the poor man still roams the halls; those who have seen him claim that, although he never makes a sound, he stares straight into their eyes, and when his image fades away, the smell of his cigar lingers...