Check out our list of the ten best ways to spoil yourself in Key West, FL.
By | September 9, 2013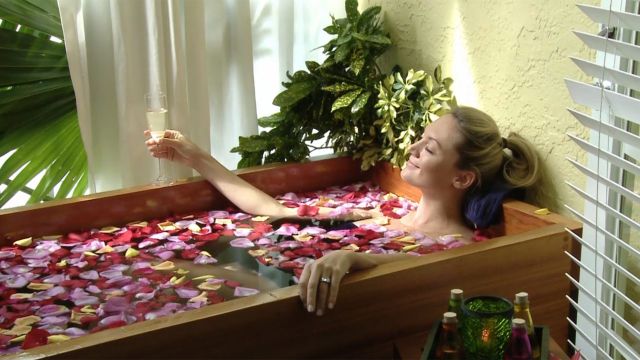 Key West, FL

1. Start everyday at Cuban Coffee Queen located at the mouth of Lands End Village right down from the Turtle Krawls The Cuban coffee will give you a real kick start to your day. Get some Cuban Bread and butter pressed and toasted to perfection for dipping in the strong sweet coffee.

2. For the ultimate in pampering make an appointment at Spa Terre at the Ocean Key Resort and Spa, Located at the very foot of Duval St. They offer the very best in massage and truly magical facials Take time for a Margarita Pedicure. Yes you get a margarita with that!

3. Go to Kermit's Key Lime Shoppe on Green St across from The Conch Republic Seafood Co. Take a moment to relax by Kermit's Koi pond and indulge in a Key Lime Pie on a stick. Kermit's own creation of frozen pie dipped in dark chocolate, you will be carried away.

4. Indulge in a new outfit from Blue, located at 718 Caroline St. You will feel pampered by all the attention the Blue staff will give you. They will find all the perfect pieces to have you looking your Key West best.

5. Have lunch at Louie's Backyard located at 700 Waddell Ave. This place is a little hard to find but ask any local and they will point you in the direction of the best spot in town to order your favorite bottle of wine and spend the afternoon gazing out at the blue water and eating the freshest best fare found anywhere. The Conch Fritters are the best!

6. Have dinner at Shor located at The Hyatt Resort and Spa Front St Key West next to the A&B Lobster House. Chef Daniel takes care to use only fresh local ingredients or will cook your catch to perfection.

7. Eating wonderful food is a great way to pamper yourself so don't miss Ambrosia Japanese Restaurant, located in The Santa Maria Hotel on Simonton St. The very best sushi in town is served in style under gigantic white mobiles gently swaying over head.

8. Stop by 2 Cents on Applerouth Ln. They spoil you with Free bacon Happy hour!

9. Just walk into The Naples Soap Co. on Duval and experience the wonderful fresh smells of the soap they create right there in the store. Buy some to spoil yourself after your visit to Key West. What a treat when you un- zip your suitcase at home!

10. Swim at Ft. Zack. Located on the Navy base at the very end Southard St. Bring you goggles and fins and enjoy the pristine water and tropical fish. Don't forget your sunscreen!