Experience Florida Keys History & Culture at its best with our list of the Top Ten Places in the Keys for History & Culture!
By Kim Works - Key TV | July 15, 2013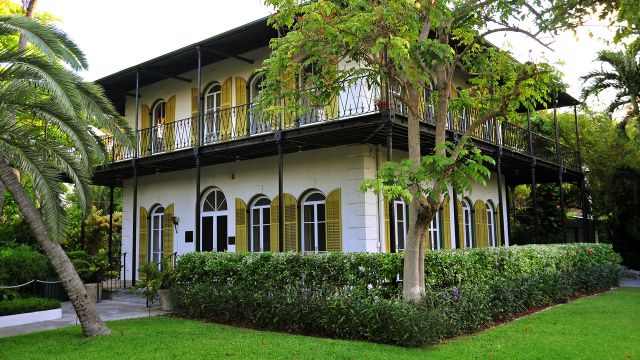 Key West & the Florida Keys, FL
1. Mel Fisher Maritime Museum
Discover how Mel Fisher and his family found the mother lode of the Spanish Galleon "Atocha". Coins and Emeralds are on display as well as information about Key West's maritime history.

2. Key West Theatre
You can be entertained in a most professional way at all of the Key West Theatre companies which include The Red Barn Theatre, the Waterfront Playhouse and the Tennessee Williams Fine Arts Theatre at Florida Keys Community College campus on Stock Island.

3. The Customs House
Can't miss this huge red building on Front Street that features 2 floors of art and history and is the official headquarters for the Key West Art and Historical Society.

4. Morada Way Art Walk
Morada Way Art Walk is held the third Thursday of every month on the Old Highway 1 in Islamorada. The art walk features exhibits from local artists, live music, great food and more and it's FREE!

5. Hemingway House
Features information about Ernest Hemingway's life while he lived in Key West…walk the grounds, tour the house and see all the six toed cats on the property.

6. Audubon House and Tropical Gardens
This beautiful property is host to many weddings on the island but you can also learn about John J Audubon while he was in Key West and his quest to paint the birds of paradise.

7. The Harry S. Truman Little White House
This is where Harry Truman lived in 1946 and was known as the winter white house.

8. Fort Zachary Taylor
There is a beautiful beach at this state park but the fort itself is full of history since it was built in the mid 1800's and played important roles in the Civil and Spanish-American wars.

9. East and West Martello Towers
These were also built in the mid 1800's. East Martello now serves as a museum that showcases civil war era memorabilia, make sure you ask about the story of Robert the Doll. West Martello is another beautiful wedding destination and is home to the Key West Garden Club

10. History of Diving Museum
Learn and see all the different diving apparatus that was used in the beginning of sport diving and learn about the Upper Keys diver Art McKee in this family friendly museum.