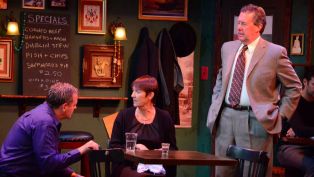 The Red Barn Theatre has become a cultural cornerstone for the Key West community while building a national reputation for creating BIG things in a small space. Many well-known and very talented people are a part of the Red Barn's story. Richard Wilbur, the former U.S. Poet Laureate, worked with the Red Barn to produce his Moliere translations and Shel Silverstein, the gifted children's writer, gave the Red Barn Theatre carte blanche to produce many of his very grown-up plays. Jimmy Buffett, Philip Burton, Terrence McNally, Jerry Herman, and Tennessee Williams have all made the Red Barn Theatre a part of their cultural experiences in Key West.
Listing Management:
Update Business Details
MOST POPULAR
Articles
Videos
Directory
YELP Reviews Coming Soon!
Google Reviews Coming Soon!