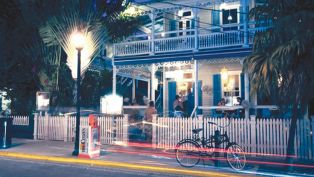 A diverse menu of tastes from around the world. Tapas style dining on in a beautiful restored Duval Street building.
Food Type:
American
Meal Served:
Dinner
Listing Management:
Update Business Details
MOST POPULAR
Articles
Videos
Directory
Website:
915duval.com
Location:
915 Duval Street
Key West, FL 33040
Phone:
305-296-0669
YELP Reviews Coming Soon!
Google Reviews Coming Soon!