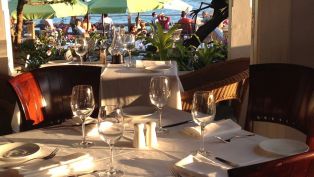 Louie's Backyard is, without question, the most famous restaurant in Key West, with good reason. Famous throughout the world as the 'quintessential' caribbean experience, Louie's is situated in a historic old 'conch' home, right on the Atlantic Ocean. Lovely. Delicious. Unforgettable.
Listing Management:
Update Business Details
MOST POPULAR
Articles
Videos
Directory
Website:
Louiesbackyard.com
Location:
700 Waddell Ave
Key West, FL 33040
Phone:
(305) 294-1061
YELP Reviews Coming Soon!
Google Reviews Coming Soon!