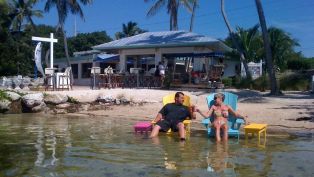 An Upper Keys fixture, Marker 88 offers gourmet dining overlooking the beautiful Florida Bay, as well as indoor dining. While seafood is our specialty, you'll find that our continental cuisine will not only meet your expectations, but exceed your culinary standards.
Food Type:
American
,
Regional
,
Seafood
Meal Served:
Dinner
,
Lunch
Listing Management:
Update Business Details
MOST POPULAR
Articles
Videos
Directory
Website:
Marker88.info
Location:
88000 Overseas Highway
Islamorada, FL 33036
Phone:
(305) 852-9315
YELP Reviews Coming Soon!
Google Reviews Coming Soon!