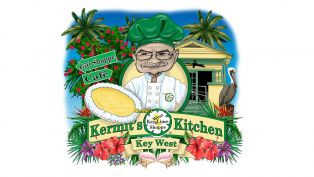 Over 20 years ago, Kermit Carpenter began selling smoothies from a small stand in front of Papa's Restaurant in Key West during his tenure as Papa's bookkeeper. When the head chef suddenly drove off into the proverbial sunset one night, Kermit was left looking for a new adventure. Having been brainstorming with his sister Anita and her husband John, they decided that whatever they decided to do, it needed to be high quality and say "Key West"… gourmet food and Key Lime fit the bill, and so began Kermit's Key West Key Lime Shoppe.
Listing Management:
Update Business Details
MOST POPULAR
Articles
Videos
Directory
Website:
Keylimeshop.com
Location:
200A Elizabeth St
Key West, FL 33040
Phone:
(305) 296-0806
YELP Reviews Coming Soon!
Google Reviews Coming Soon!