Key West offers Independence Day fun and entertainment for the active or sedentary.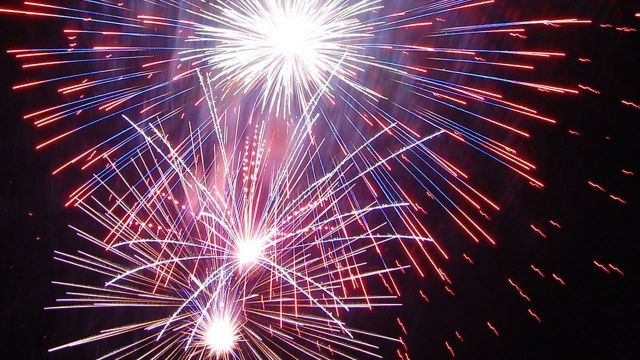 Key West, FL
There are a host of wonderful Independence Day Celebrations happening all over Key West & the Florida Keys. Here are several of those events!
NEED TO KNOW:
What:
4th of July in Key West
Marathon Beach Party & Fireworks Show
For one of the Keys' largest and longest fireworks displays, families gather for a full day of activities in Marathon for a patriotic parade that begins around 10:30 a.m. and proceeds from Marathon High School on Sombrero Beach Road (MM 50 oceanside) to free-admission Sombrero Beach, where a daylong celebration features food, drink, kids' crafts and entertainment, capped off after dark with fireworks. Marathon is known as the Boating Destination of the Keys, and hundreds of boaters line up in front of the beach for a preferred view of the festivities.
------
Fireworks Show on Blackwater Sound in Key Largo
Blackwater Sound provides the perfect nighttime mirrorlike surface to make the annual fireworks display seem like a 3-D viewing experience designed to dazzle. The show is to take place on the bayfront in Key Largo at 10 p.m., July 4. The best seating can be found at Sundowners and Senior Frijoles restaurants, Caribbean Club and Marriott Key Largo Bay Resort, all located around mile marker (MM) 104 bayside. Reservations are suggested because seating is limited.
------
Fireworks and Family Fun at Founders Park in Islamorada
Founders Park, MM 87 on Plantation Key, is the site of "Spirit of Islamorada," an old-fashioned annual Fourth of July celebration hosted by the Village of Islamorada and the Upper Keys Rotary Club. Entertainment and activities for kids, teens, parents and dogs highlight the event from 6 to 9:30 p.m. A fireworks show follows. Guests staying at participating resorts are to receive admission-free wristbands to enter the event at 6 p.m. Admission fee for non-residents not staying at a participating hotel applies.
------
Celebrate Fourth of July Fireworks in Big Pine & the Lower Keys
The Big Pine & Lower Keys Rotary Club's annual 4th of July fireworks are to take place at Sugarloaf Airport, MM 17 bayside on Sugarloaf Key, adjacent to the quirky Bat Tower. Live music, food and ice-cold beverages are to be accompanied by games and activities for both adults and kids. An expanded fireworks show is set to go off at nightfall, or about 9 p.m. Admission is free, but no coolers, pets or personal fireworks will be allowed. Gates open at 5 p.m. Admission is free.
------
Annual Hospice/Visiting Nurses Association July 4 Picnic
The celebration is set to take place at the luxurious Casa Marina Resort & Beach Club, A Waldorf Astoria Collection, located at 1500 Reynolds St. overlooking the Atlantic Ocean. Scheduled to start at 5 p.m. with fireworks starting at 9 p.m., courtesy of the Key West Rotary Club. The traditional buffet offers hamburgers, hot dogs and all the fixings. Lavish buffet also to be offered. Meal tickets to be sold. Free watermelon, popcorn and cold drinks, live music, a silent auction and lots of children's games round out the fun-filled family festivities.